New Magnolia State Maps Adding Trails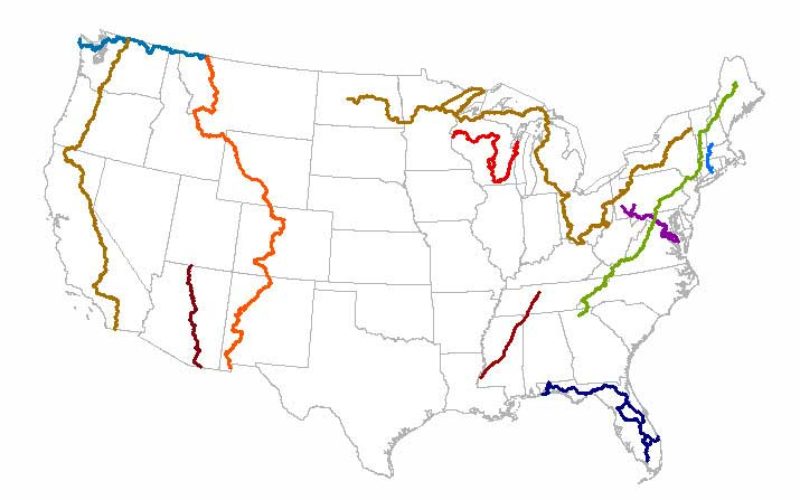 Several of the 772 new US Topo quadrangles for Mississippi now display parts of the Natchez Trace National Scenic Trail and other selected public trails. Further significant additions to the new quadrangles include map symbol redesign, enhanced railroad information and new road source data. For Gulf Coast residents, recreationalists and visitors who want to explore the featured Mississippi trails by biking, hiking, horseback or other means, the new trail features on the US Topo maps will be useful.
Historically, the 450-mile foot trail that became known as the Natchez Trace was the lifeline through the Old Southwest. The Old Natchez Trace footpath ran through Choctaw and Chickasaw lands, connecting Natchez, Mississippi, to Nashville, Tennessee. Today, the current trail network consists of five separate trails totaling more than 60 miles.
"The inclusion of the Natchez Trace National Scenic Trail onto the US Topo maps will be an excellent tool for publicizing the trail to visitors," said Greg Smith, Natchez Trace National Scenic Trail Coordinator for the National Park Service. " The trail traverses three states and provides an opportunity for users to experience the unique cultural and natural aspects of the Old Natchez Trace."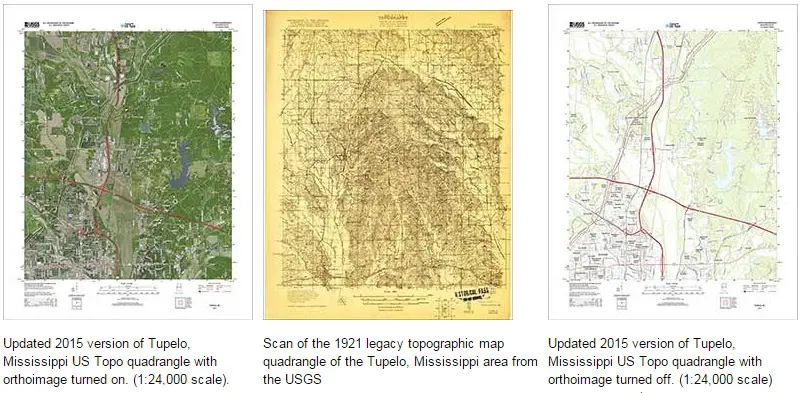 The USGS partnered with the National Park Service to incorporate the trail data onto the Mississippi US Topo maps. The Natchez Trace National Scenic Trail joins the Ice Age National Scenic Trail, the Pacific Northwest National Scenic Trail the North Country National Scenic Trail, Pacific Crest National Scenic Trail, and the Arizona National Scenic Trail as being featured on the new US Topo quads. The USGS plans to eventually include all National Scenic Trails in The National Map products.
Some of the other data for new trails on the maps is provided to the USGS through a nationwide "crowdsourcing" project managed by the International Mountain Biking Association (IMBA).  This unique crowdsourcing venture has increased the availability of trail data available through The National Map mobile and web apps, and the revised US Topo maps.
During the past two years the IMBA, in a partnership with the MTB Project, has been building a detailed national database of trails. This activity allows local IMBA chapters, IMBA members, and the public to provide trail data and descriptions through their website. MTB Project and IMBA then verify the quality of the trail data provided, ensure accuracy and confirm the trail is legal.
These new maps replace the first edition US Topo maps for the Magnolia State and are available for free download from The National Map, the USGS Map Locator & Downloader website, or several other USGS applications.
To compare change over time, scans of legacy USGS topo maps, some dating back to the late 1800s, can be downloaded from the USGS Historical Topographic Map Collection
For more information on US Topo maps: http://nationalmap.gov/ustopo/