Philippine National Irrigation Systems Upgrades Parcel Maps by SuperGIS Desktop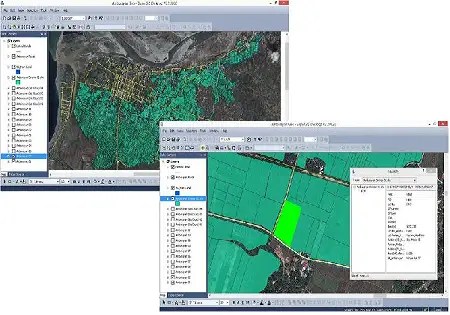 Supergeo Technologies, a leading global provider of GIS software and solutions, announces that Philippines National Irrigation Systems (NIA) upgrades the country's parcellary maps through SuperGIS Desktop to elevate the efficiency of irrigation planning and billing for agricultural development.
With the assistance of RASA Surveying, Supergeo partner in the Philippines, National Irrigation Systems (NIA) utilizes SuperGIS Desktop 3.2 to upgrade parcellary maps of 10 selected irrigation systems nationwide, to clarify and correct landholdings size and owners listing.
In terms of parcel data update, GIS professionals at NIA overlay old parcellary map and satellite imagery on SuperGIS Desktop to fast rectify the images and digitalize the needed parcel maps. Also, the Land Parcel Editor tool in SuperGIS Desktop can help users rapidly establish parcel maps, create new column of parcel features, like land lot type, number and construction, to manage parcel data in an efficient way.
By upgrading the parcellary maps of the irrigation systems, officers not only update and complete the geospatial database, but also highly increase the service coverage of irrigation, clarify accounting information of irrigation systems, better plan future water deliveries, and also upgrade agriculture production efficiency by using GIS technologies.
To experience SuperGIS Land Parcel Editor, download free trial
http://www.supergeotek.com/download_6_desktop.aspx
# # #
About Supergeo
Supergeo Technologies Inc. is a leading global provider of GIS software and solutions. Since the establishment, Supergeo has been dedicated to providing state-of-the-art geospatial technologies and comprehensive services for customers around the world. It is our vision to help users utilize geospatial technologies to create a better world.
Supergeo software and applications have been spread over the world to be the backbone of the world's mapping and spatial analysis. Supergeo is the professional GIS vendor, providing GIS-related users with complete GIS solutions for desktop, mobile, server, and Internet platforms.
Marketing Contact:
Patty Chen
Supergeo Technologies Inc.
5F, No. 71, Sec. 1, Zhouzi St., Taipei, 114, TAIWAN, R.O.C.
TEL:+886-2-2659 1899
Website: http://www.supergeotek.com
Email: patty@supergeotek.com