Russian Satellite "Canopus" Will be Part of Joint BRICS Nations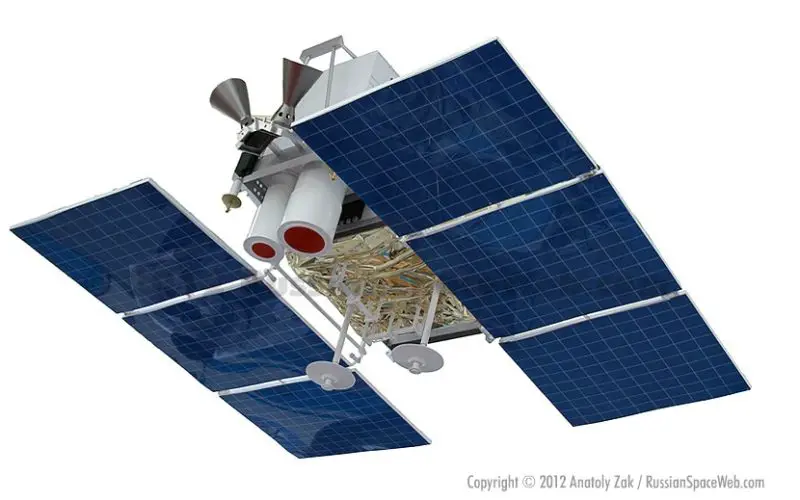 According to recent news Russia & India Report, the Russian satellite 'Canopus' will be part of the BRICS countries (Brazil, Russia, India, China and South Africa) joint grouping of remote sensing constellation of satellites, said Michael Khailov, deputy director general of the state corporation Roscosmos, to journalists.
Earlier, Igor Komarov, CEO of the state corporation Roscosmos, said that BRICS countries had agreed to establish a joint satellite constellation for remote sensing.
"At a meeting of the BRICS space agencies, which was held in China last week, we moved from declarations to concrete appearance of remote sensing systems. It is now clear which devices will be part of the joint group. On our part it is the 'Canopus' spacecraft. We are preparing appropriate documents, including those at the intergovernmental level. The next meeting of the BRICS space agencies will be held in Russia next year," said Khailov.
Canopus satellite was designed for real-time monitoring of natural and man-made disasters and other emergency situations. Essentially, it would be an imaging satellite designed to photograph the Earth surface with a resolution of 2.1 meters and a swath of 20 kilometers with its panchromatic camera and a resolution of 10.5 meters and a swath of 41 kilometers with a multispectral camera. Resulting images could be used for cartography, agricultural planning and similar applications.
South Africa, as it does not have its own spacecraft, will provide the terrestrial infrastructure. Brazil has a joint unit with China, which also makes its critical contribution.