senseFly to Unveil New RTK/PPK-Ready, Large Coverage Mapping Drone at INTERGEO 2016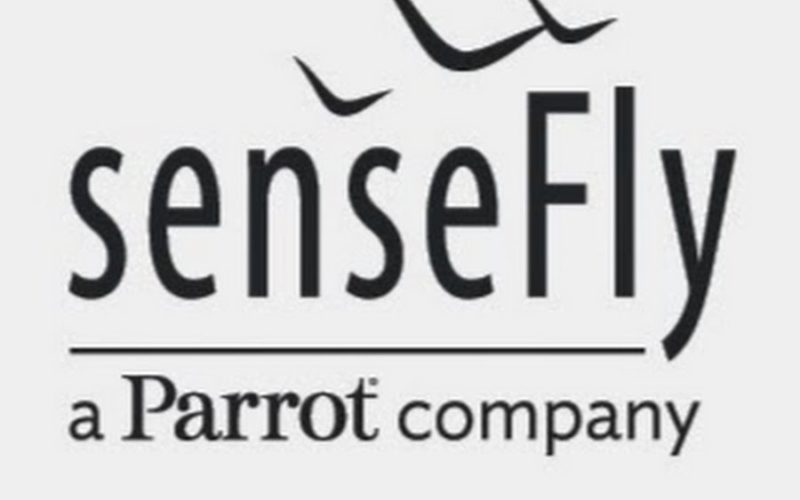 New eBee Plus system includes: long-flying fixed-wing airframe; photogrammetry-optimised RGB sensor; next-gen flight & data management software
senseFly, the world's first choice producer of professional mapping drones, will introduce its next-generation fixed-wing system for survey-grade photogrammetric mapping, the eBee Plus, at INTERGEO 2016 on Oct. 11 in Hamburg, Germany.
"The eBee Plus system is the ultimate tool for geospatial organisations that demand photogrammetric-quality mapping," said senseFly's CEO, Jean-Christophe Zufferey. "With its unique upgradeable RTK/PPK functionality and flight time of almost an hour, this simple, largely automated solution is perfect for professionals working in fields such as surveying, construction and GIS who require a highly efficient method of data collection with survey-grade accuracy."The eBee Plus offers geospatial professionals 3 key benefits:
Large coverage for optimal efficiency: the eBee Plus can map more hectares per flight than any drone in its weight class.
High Precision on Demand (HPoD): the eBee Plus includes built-in RTK/PPK functionality, activated immediately or later on demand, for survey-grade accuracy that the operator controls.
Project-perfect payloads: a camera is available to suit every application, including the new senseFly S.O.D.A. (supplied)—the first sensor developed specifically for drone photogrammetry work.
A comprehensive solution
Built upon senseFly's proven, safety-focused autopilot technology, the eBee Plus features three component parts, each developed with photogrammetric mapping in mind:
eBee Plus — a light yet rugged fixed-wing drone with elongated wingspan for stable, long-duration flights of close to one hour.
Compact senseFly S.O.D.A. sensor — senseFly's proprietary, high-resolution RGB camera. This features a 1-inch sensor & global shutter, and is capable of capturing ultra-sharp images with a spatial resolution of 2.9 cm (flying at 122 m/400 ft AGL)
eMotion 3 flight & data management software — the next-generation of senseFly's easy-to-use, feature-packed ground station software, featuring a full 3D flight environment, mission block flight planning, cloud connectivity, free updates & more
Survey grade-ready
A breakthrough innovation of the eBee Plus is High Precision on Demand (HPoD). This describes the drone's built-in upgrade path to real-time and post-processing correction (RTK/PPK) functionality. Once activated by the user, this paid enhancement boosts the system's achievable horizontal/vertical absolute accuracy to 3 cm/5 cm without the need for ground control points—dramatically reducing expensive, time-consuming field work.Every eBee Plus will be supplied with four FREE weeks of RTK/PPK activation, activated on demand when the customer chooses.
Highly efficient
Designed to meet the demands of professionals whose bottom lines depend on maximising daily flight time and data collection, the eBee Plus flies for almost an hour, across a range of conditions and altitudes. Therefore, it can document 220 ha (540 ac) in a single 122 m/400 ft flight—a larger area on one battery charge than any other fixed-wing drone in its weight class. Meanwhile the system's maximum single-charge coverage (flying significantly higher above ground level1) is 40 km2 or 15.4 mi2.
The drone's supplied eMotion 3 software boosts an operator's efficiency still further through the inclusion of pre-programmed mission blocks, which make planning flight lines and altitudes an automated one-click task. eMotion 3 also includes: multi-flight missions (so users need only swap the battery and hand-launch again to continue their project); multi-zone flights (for the simple mapping of complex sites); the importation of elevation models; live weather updates; automatic terrain-adapted 3D flight planning and much more.
"The eBee Plus system is a smart investment for any organisation interested in the efficient collection of its geospatial data. Plus, thanks to the system's range of optional cameras, operators have the flexibility to tackle virtually any mapping job," said Zufferey.
Payload flexibility
Specifically, the eBee Plus can carry the full line of senseFly fixed-wing RGB, thermal and multispectral sensors, including the recently introduced Parrot Sequoia for agricultural work and the thermoMAP for producing thermal maps. The drone's camera bay also accepts existing eBee payloads, while the senseFly S.O.D.A. is itself backward-compatible with operators' existing eBee and eBee RTK drones. eMotion 3, meanwhile, can also be used to manage the flights and data of all senseFly UASs2, both fixed-wing and rotary.