Smart Mobile Solution for Cadastral Mapping, Time to Go International!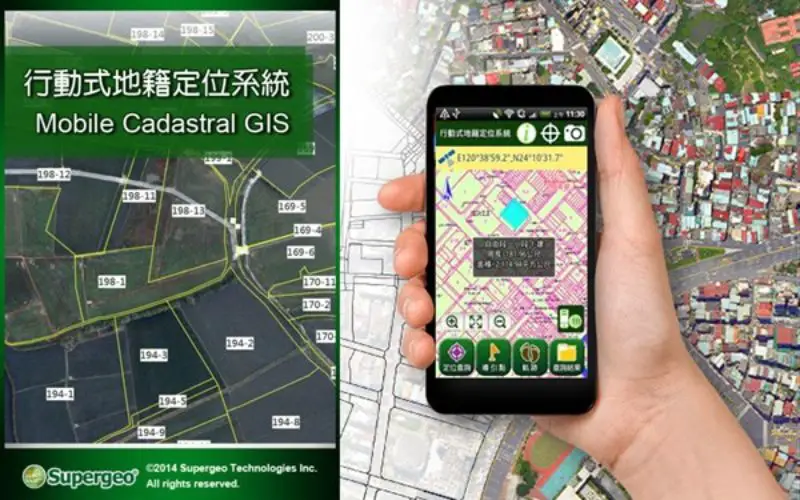 It's time to announce the next huge leap of SuperGIS Mobile Solution! The well-known Mobile Cadastral App powered by Supergeo, one of the best-selling land management and cadastral survey work application on Android platform, is going to have an international version which has been already under construction. The international version of Mobile Cadastral App will not only prepare the localization country by country but also provide a more convenient way to preprocess the cadastral data and base map, bringing the best specialized mobile solution for all relevant users.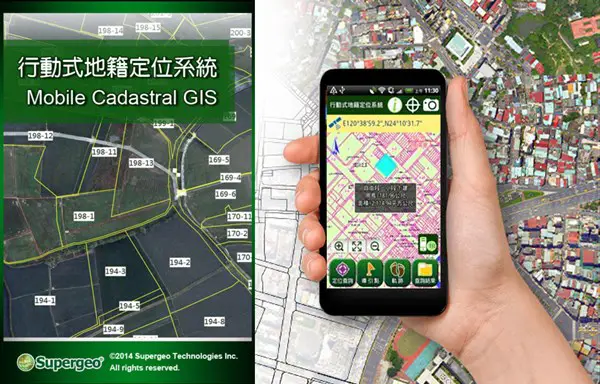 Mobile Cadastral GIS is an Android-based mobile application developed through SuperGIS Runtime SDK for Android, which is perfectly designed for cadastral data positioning, query and measurement. Integrating GIS, GNSS and e-Compass technologies, this app assists surveyors in comprehending the current position and cadastral data and in conducting tasks more sufficiently. Users of Mobile Cadastral GIS are able to position, display cadastral map, and overlay layers on mobile devices directly. This application also allows surveyors to record and manage waypoints and track data through the built-in GNSS, tracing the daily fieldwork much further.
Before the release of its very first beta version, there are still plenty works and preparation to do. Supergeo Product Team is now also calling for volunteers that have cadastral mapping or land management experience to join our development process. We would love to know more about the local cadastral data around the world to build a best fit mobile solution for all cadastral users with latest GIS technologies. Please don't hesitate to let us know if you are interested in our project, and join our pre-testing and evaluating program which every of your opinion and advice will make the Mobile Cadastral GIS even greater!
Contact us to join this program: staff@supergeotek.com