UAE Launches Mission to Mars – Emirates Mars Mission "Hope Probe"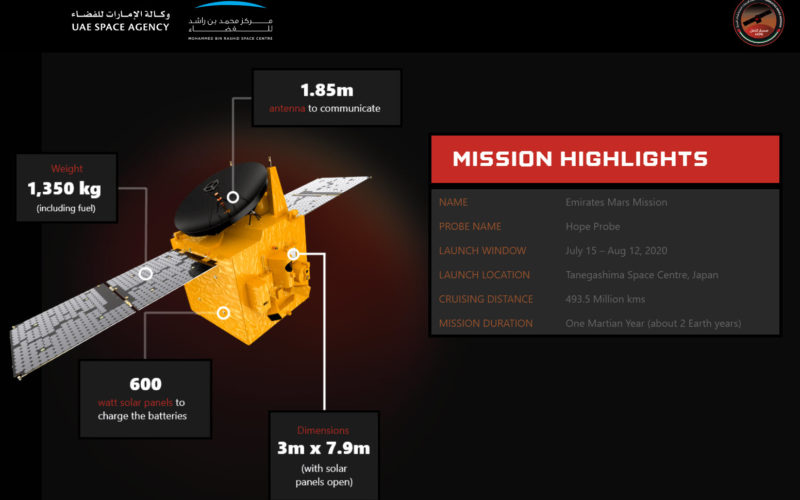 The United Arab Emirates (UAE) launched its first mission to Mars on June 20, 2020; and becomes the first Arab country to do so. The Emirates Mars Mission "Hope Probe" launched from Japan's Tanegashima Space Center for a seven-month voyage to the red planet, where it will circle and send back information about the air.
Emirates Mars Mission "Hope Probe" to Mars is the first Arab Interplanetary Mission to provide a complete picture of the Martian atmosphere and its layers when it reaches the red planet's orbit in 2021.
As the rocket accelerated away from the Earth, the solid rocket boosters are expended, followed by jettisoning the fairing once it is no longer needed to protect the Hope Probe from the Earth's atmosphere.
Once the first stage is completed, the rocket is jettisoned and put into the Earth's orbit. It stays in the Earth's orbit until the exact alignment with Mars is achieved after which it is reignited to push it on a trajectory towards Mars. With the right direction and velocity of 11km/s, the upper stage gently deploys the Hope Probe.
The objectives of the Emirates Mars Mission can be listed in given points to provide the first complete picture of the Martian atmosphere.
Understand climate dynamics and the global weather map through characterizing the lower atmosphere of Mars.
Explain how the weather changes the escape of Hydrogen and Oxygen through correlating the lower atmosphere conditions with the upper atmosphere.
Understand the structure and variability of Hydrogen and Oxygen in the upper atmosphere, as well as identifying why Mars is losing them into space.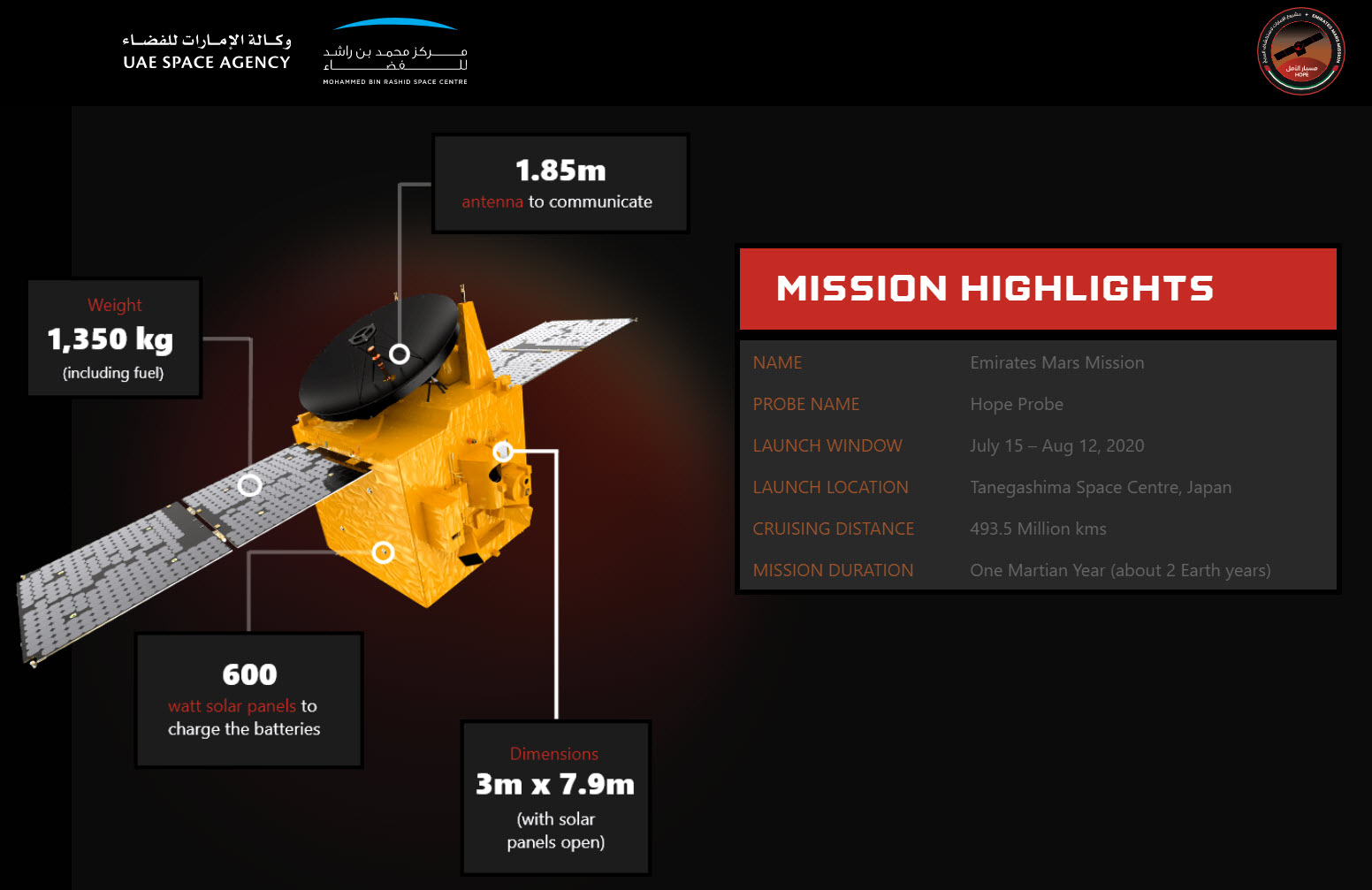 Mars the second-smallest planet in our solar system, often known as the Red Planet, has been in the human imagination for centuries. Mars is a conspicuous objective for investigation for some reasons. From our interest to discover extra-earthly life to some time or another extend human development to different planets, Mars fills in as a long haul and cooperative venture for the whole human race. Advancement in technologies and the knowledge acquired by previous Mars Exploration mission by countries such USA, Russia and India, has given many solutions to scientific puzzles.
India has launched its Mangalyaan mission or Mars Orbiter Mission (MOM) in November 2013. The mission was a "technology demonstrator" project aiming to develop the technologies required for design, planning, management and operations of an interplanetary mission.
India is the first country to reach Mars on its first attempt and more can be read the link – The Mangalyaan – India's Journey to Mars.