Kenya Teams Up with SpaceX to Launch Earth Observation Satellite Taifa-1
Kenya is set to make history by launching its first-ever Earth observation satellite Taifa-1 in collaboration with SpaceX. The East African country has been making significant strides in its space program in recent years, and this milestone achievement is a testament to its commitment to exploring and utilizing space technology for the benefit of its citizens.
The satellite is expected to enhance Kenya's ability to monitor natural resources, support disaster management efforts, and improve its agricultural practices. The launch of this satellite is a major accomplishment for Kenya and marks a significant step forward for Africa's space exploration and development.
The Taifa-1 satellite is set to be launched by the Kenya Space Agency (KSA) in collaboration with the Japan Aerospace Exploration Agency (JAXA) on April 11, 2023. The satellite will enable Kenya to gather data on various aspects of the earth's atmosphere, including weather patterns, climate change, and natural disasters. The launch of Taifa-1 represents a significant milestone for Kenya's space industry, and it is expected to pave the way for the development of more advanced satellites and space technology in the country.
Among other things, the satellite will provide data for agriculture and food security decision support, natural resource management, and environmental monitoring. Taifa Series of satellites are to offer high quality, accurate and up-to-date satellite data with an outstanding ease-of-access and a focus on the African region.
The Taifa-1 was built and designed by a team of Kenyan engineers from SayariLabs. Nonetheless, the parts were tested and manufactured in partnership with Endurosat AD, a Bulgarian aerospace manufacturer. The collaboration with Endurosat AD was critical in reducing the cost of designing a satellite. Furthermore, the choice to have the satellite weigh a tonne was made to cut development time and launch costs, as well as to offer a low entrance barrier for developing countries lacking the capacity to launch huge satellites.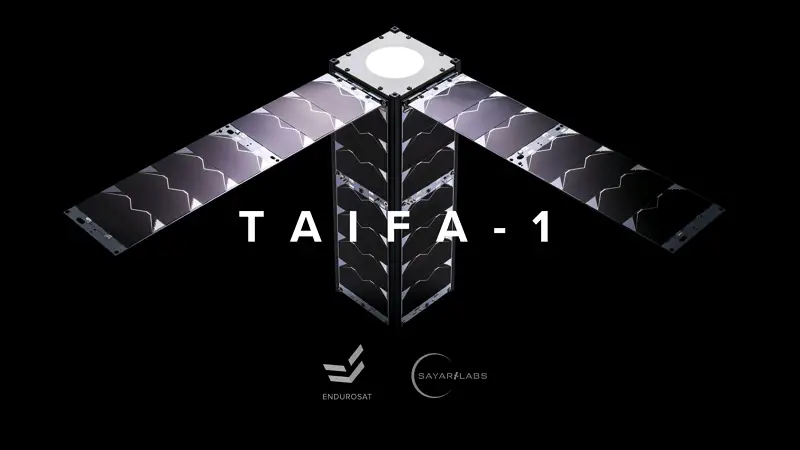 The KSA provides services to both the national and county governments. The Kingdom of Saudi Arabia is assisting National Government line ministries in strengthening the capacity to use space-derived data for decision support.
For example, the Agency claims to have collaborated with the Ministry of Environment and Natural Resources via Kenya Forestry Services to develop products that monitor and define forest cover in the Aberdares, Ngong, and Kibiku Forests.
The Agency also collaborates with the Ministry of Agriculture, through the Agricultural and Food Authority, to build AFA's capacity to use space-derived data and analytical tools for crop mapping, crop condition monitoring, and crop yield estimation.
Source: The Star
---
Also Read –
Kenya to Have its First Geospatial Data Centre