Towards a More Integrated Web GIS Solution – SuperGIS Server 10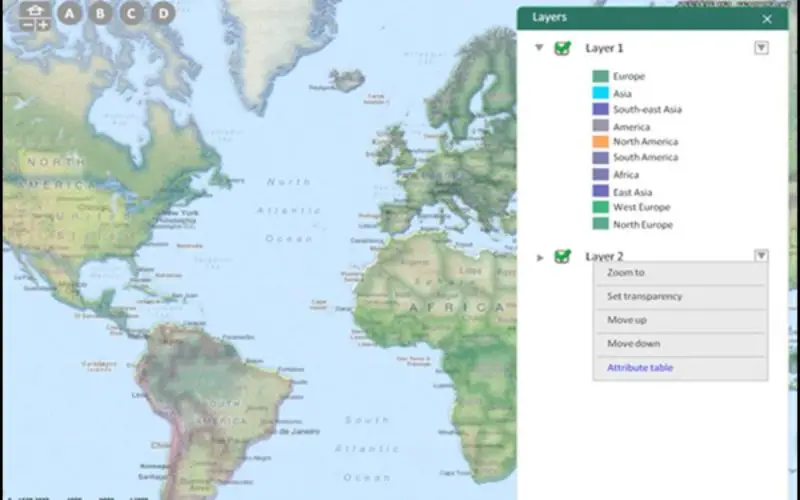 When your company grows bigger as the project scale becomes larger, to organize huge volume of data wisely turns to be increasingly important. Based on the abundant experience of developing desktop GIS and mobile GIS products, Supergeo released its first generation of SuperGIS Server five years ago. By deploying SuperGIS Server, enterprises and organizations of different size can manage vast amount of spatial data and publishing various kinds of map services. The greatest strength of GIS Server is making use of the global proximity of the Internet, which allows people from all over the world to view and share the maps and spatial data you have produced. Other than sharing and managing data, you can utilize SuperGIS Server to build web GIS applications. By doing this, not only are you able to access and manage spatial data, but other workers without GIS are allowed to digitize and analyze spatial data through their web browser.
After releasing the next-gen desktop GIS – SuperGIS Desktop 10 as well as mobile GIS- SuperSurv 10 and SuperPad 10, Supergeo will spare no effort to propel the development of SuperGIS Server 10! Unlike the publishing tool used in the past, Supergeo will introduce a practical tool called Web Mapper in SuperGIS Server 10. With Web Mapper, there will be more templates for users to apply immediately when establishing web applications. Meanwhile, users are able to manage the tools more flexibly as well as to preview the layout of web application on different devices.
Besides, SuperGIS Server 10 will offer more methods for data visualization and also help users to display and discover data from different dimensions, such as show data in discrete time interval or illustrate data in 3D environment. In addition, as a cross-platform product, SuperGIS Server will make it possible for all SuperGIS products to connect with one another more tightly. This will enable users to conduct cross-platform projects effortlessly. Currently, the product is under the developing stage. The official version will come out by the end of this year. Stay tuned!
Experience the World Earthquake Report created by SuperGIS Server:
http://sgs.supergeo.com.tw/APILesson5/earthquakes.htm
Contact us for the trial and tech support for SuperGIS Server:
staff@supergeotek.com