Trimble Inpho UASMaster 9.1 Now Available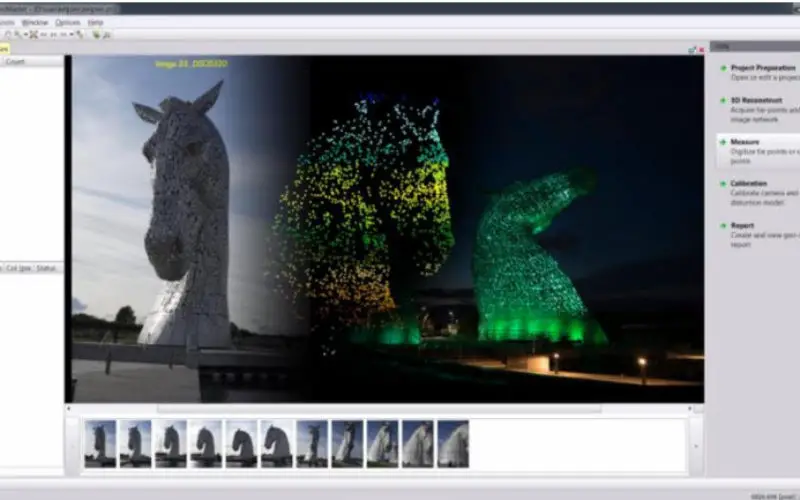 UASMaster is one of Trimble's UAS processing software solutions. UASMaster is engineered on the basis of the well-established Inpho advanced airborne photogrammetry/airborne LiDAR processing software suite. It offers full automatic geo-referencing, point-cloud generation as well as ortho-mosaic generation including refinement and editing tools for all deliverables as well as basic mapping and value adding functionality (e.g. point cloud classification).
UASMaster is available as a standalone solution as well as combined with Trimble Business Center.
UASMaster 9.0 is a new main release of our UAS photogrammetry software module. The main release always includes a variety of bug fixes and technical improvements as well as new features and tools. Updating to the main release typically does require a new license. For 9.0 project files a project type for 3D reconstruction was added. Therefore, projects created in version 9 cannot be used in previous versions but it is no problem to use project files from the previous version for the current one.
What's new in the Main Release UASMaster 9.0?
Full 3D Reconstruction with multi-copters and handheld cameras
Full 3D Point Clouds with new matching algorithm of directly from Georeferencing tie-points
Processing without known camera parameters or approximate exposure positions and simplified project setup
Simplified Processing Parameter Selection
Simple Reference Ground Control Point Measurement for 3D Reconstruction Projects
Streamlined workflow between Trimble Business Center and UASMaster
Support for imagery up to 100 Mpixel
Download UASMaster Version 9.1 Release Notes