Underground Utilities and Traffic Applications in 3D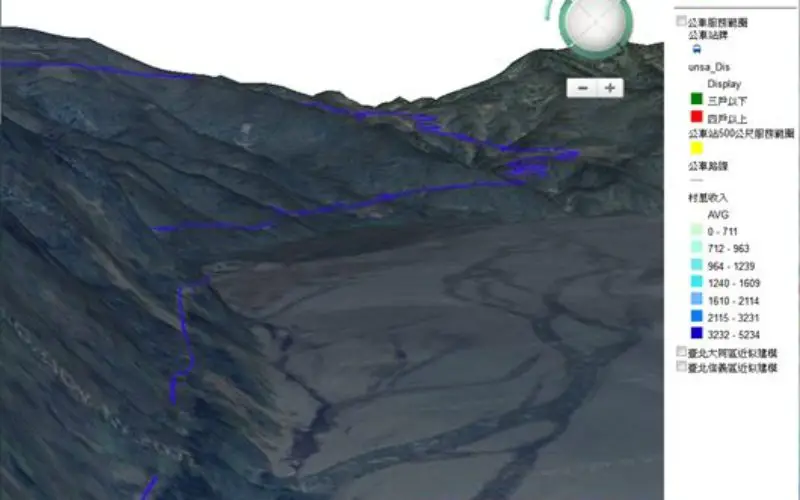 SuperGIS 3D Earth Server is now focusing on the development of underground utilities and traffic applications. The product not only provides the ability to visualize and manage underground utilities in a powerful way but also allows users to take a tour on a specific route to simulate a real-world driving scenario. Therefore, the product is suitable for managing underground utilities and modeling real-world traffic.
Managing underground utilities
In addition to 3D views of underground utilities, users can generate a profile of them, as shown in the figure below. SuperGIS 3D Earth Server provides an interactive profile view interface so that the pipeline information will be shown and highlighted in the 3D map once the pipeline is clicked in the profile view. This makes it a lot easier for engineers to know what is underground before they start to dig.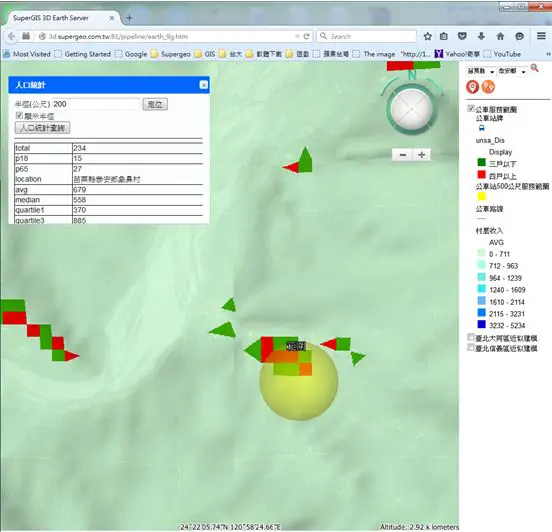 Model real-world traffic
Authorities are always concerned about how they can improve the flow of traffic. For example, how a new bus route will benefit citizens and reduce traffic jams. In order to explore that scenario, they can use SuperGIS 3D Earth Server to assess how many people will benefit from the new bus stops and routes. As shown in the figure below, users can find the total number of people who will benefit from the new bus stops. And once they find the best locations for new bus stops, they can simulate how a bus will proceed along the new route in 3D.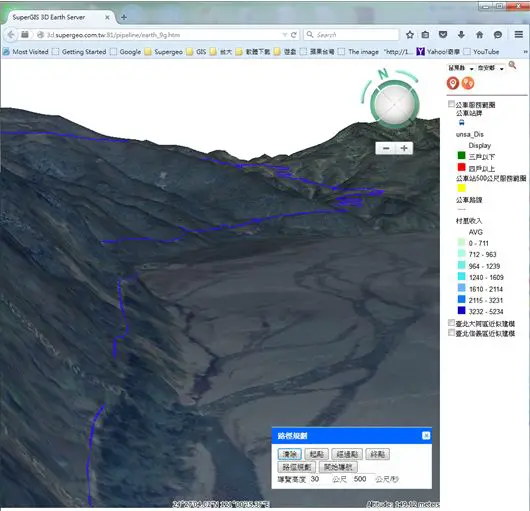 Although SuperGIS 3D Earth Server is now focusing on 2 widely-used applications: underground utilities and traffic management, there are many more potential applications you can develop with SuperGIS 3D Earth Server. Give it a try!
Contact Supergeo for a one-month trial: staff@supergeo.com.tw