Upcoming Changes to USGS ESPA Processing and Output options of Surface Reflectance Climate Data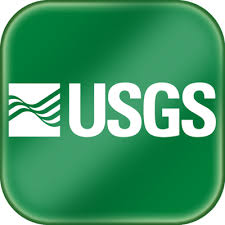 Today I received an email from USGS  as a notice of changes coming soon to the USGS EROS Science Processing Architecture (ESPA) interface (https://espa.cr.usgs.gov/) , that allows you to process Landsat 4/5 Thematic Mapper (TM) and Landsat 7 Enhanced Thematic Mapper Plus (ETM+) data to Surface Reflectance.
On July 29, 2014, the ESPA interface will be upgraded to incorporate more high-level processing options for Landsat 4/5 TM and Landsat 7 ETM+ products. 
Updates Include: 
Spectral indices derived from surface reflectance..
Re-projection options for Polar Stereographic.
Re-projection and subset functionality for L1T products.
User-defined output formats for GeoTIFF (.tif), HDF-EOS2 (.hdf) and ENVI Binary (.img).
Normalized Difference Vegetation Index (NDVI)
Normalized Difference Moisture Index (NDMI)
Normalized Burn Ratio (NBR)
Normalized Burn Ratio 2 (NBR2)
Soil Adjusted Vegetation Index (SAVI)
Modified Soil Adjusted Vegetation Index (MSAVI)
Enhanced Vegetation Index (EVI)
Samples of these can be downloaded from http://espa.cr.usgs.gov/validations/espa_output_formats/.
(Note: Surface Reflectance data requested using EarthExplorer will be delivered in GeoTIFF format only.)