User-defined Coordinate System Will Soon Be Available in SuperSurv 10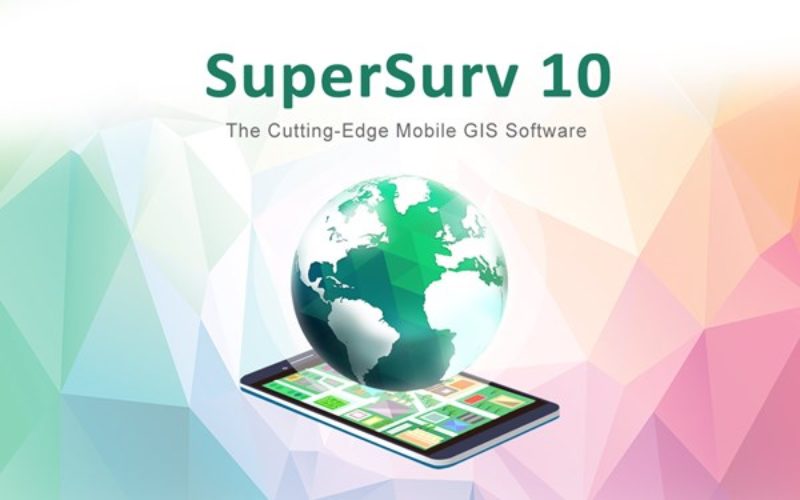 Data collection is always a crucial work before making decisions in almost every professional field. In geo-related fields, the ability to collect geospatial data quickly and accurately will significantly improve the overall efficiency of field works. SuperSurv10, a powerful mobile GIS app developed by Supergeo, is featured by its easy-to-use data collection interface as well as its intuitive design for attribute data editing. What's even attractive, it supports high precision positioning services, which allows field workers to integrate various GIS functions with the 3-D coordinate system with ease.
By installing SuperSurv 10 on Android devices, field workers can collect, display, and edit their spatial data with smart handheld devices, which significantly reduces the necessity of bringing heavy equipment to the field. Also, because the collected data can be displayed right away, surveyors can check and correct it in real-time, avoiding surveying again afterward. To further increase the productivity of field surveying, Supergeo's product team will soon include the function of setting user-defined coordinate system in the later release of SuperSurv 10. That will solve the problem of not being able to find appropriate coordinate system when working in the field. By selecting the drop-down menu and entering the parameters, users can quickly set up a local horizontal coordinate system for their project, enabling field workers to finish their tasks efficiently.
As the development of Android becomes mature, SuperSurv will keep up with the trends by offering more practical features, especially for unique needs requested from different domains. Also, the overall ease-of-use of SuperSurv will continuously be improved to provide the best user experience among all mobile GIS software.
Experience the powerful features of SuperSurv 10:
http://www.supergeotek.com/download_6_mobile.aspx
Watch SuperSurv 10's tutorial and boost your productivity in the field:
https://www.youtube.com/playlist?list=PLPR8SoCq6qHTRPsmcCsXnsBL60ylApJFa