Vancouver Police Department Launch Crime Mapping Tool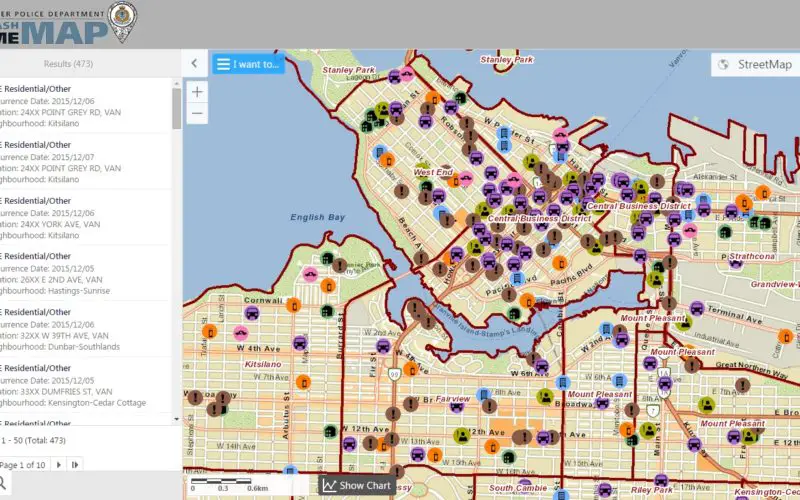 The Vancouver Police Department (VPD) has launched a public version of an interactive crime mapping tool called GeoDASH, which officers have been using for about a year now.
GeoDASH stands for Geographic Data Analysis and Statistics Hub, used by the VPD to inform residents of select categories of crime activities reported in Vancouver. It charts out everything from break-and-enters to car thefts and mischief.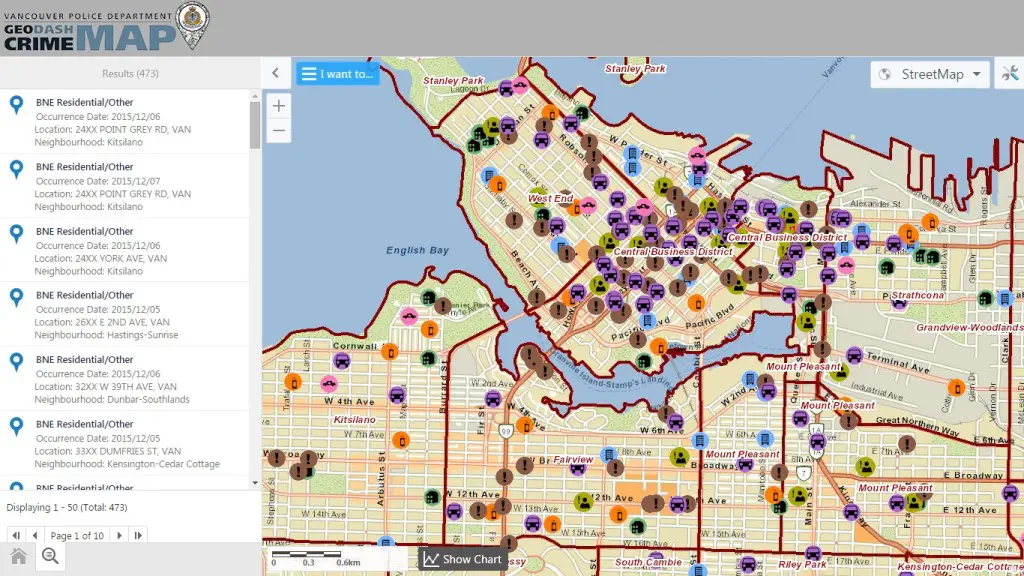 Only crimes that belong in the categories and that occurred from January 1st, 2003 to 11:59 pm yesterday are included in this map. Certain crimes are excluded for privacy and investigative reasons. The crime incidents are updated Monday to Friday, except for statutory holidays, and are reflected on GeoDASH at approximately 10:30am.
The map shows where the crime took place, the time of day, and the type of crime. It even analyzes trends, displaying whether crime is increasing or decreasing in certain areas.
GeoDASH can display up to 1,000 incidents on the map at one time. GeoDASH takes advantage of advanced features that are only available in more recent versions of web browsers. To ensure an optimal experience while using the site, you may need to update your web browser.