Insurance Company Using Drones for Crop Yields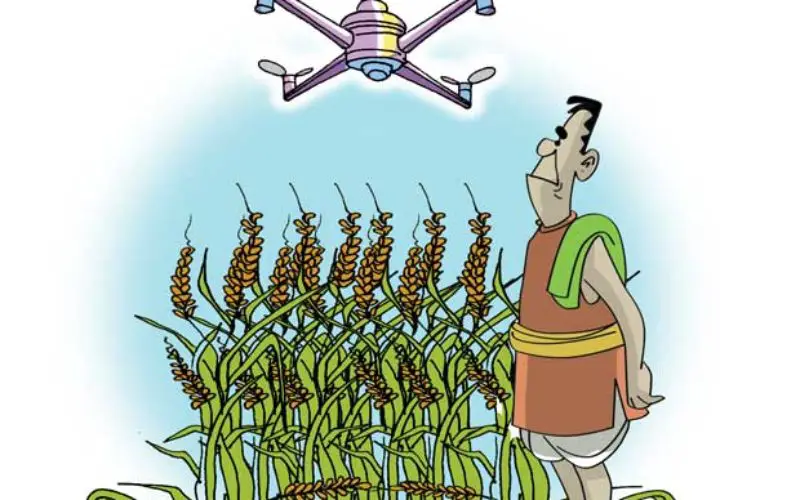 According to recent news by the Business Standard, Private insurance companies are using drones to photograph farms and if permitted by the agriculture ministry these could provide data to calculate crop yield.
The agriculture ministry has called for use of such modern technology for the Pradhan Mantri Fasal Bima Yojana (PMFBY).
Drones have not gained widespread commercial use, as individuals need permission from local governments and other regulatory bodies to fly them. The government is also keen on using technology such as smartphones and remote sensing to reduce crop cutting experiments and help cut delay in payments to farmers.
The scheme, approved by the Cabinet, in January will have a uniform premium of two percent to be paid by farmers for all kharif crops and 1.5 percent for all rabi crops. For commercial and horticultural crops, the farmers' premium is five per cent. The rest of the premium will be paid by the government.
Anuj Tyagi, member of executive management at HDFC ERGO General Insurance, said his company had conducted a project with drones in Rajasthan. "We think using drones will be a successful experiment," he added.
ICICI Lombard, the largest private sector general insurance company, is also using drones for crop yield data. The company is a large player in crop insurance.