UP42 Webinar on Fusion of Satellite Imagery, AIS Data, Machine Learning for Maritime Surveillance
UP42, creator of the leading developer platform for Earth observation data and analytics, will host a free webinar on maritime monitoring and surveillance on Dec. 9, 2020. Presentations will discuss the integration of optical and radar satellite imagery with Automatic Identification System (AIS) ship tracking data for analysis using machine learning to monitor ports, manage fleets, and detect dark vessels.
Why Satellite Imagery, AIS Data, and Machine Learning are Making Waves in Maritime Surveillance will be held on 9 December at 16:00 CET (10 am ET, 7 am PT, 8:30 pm IST). The 60-minute webinar will include a live Q&A session with presenters.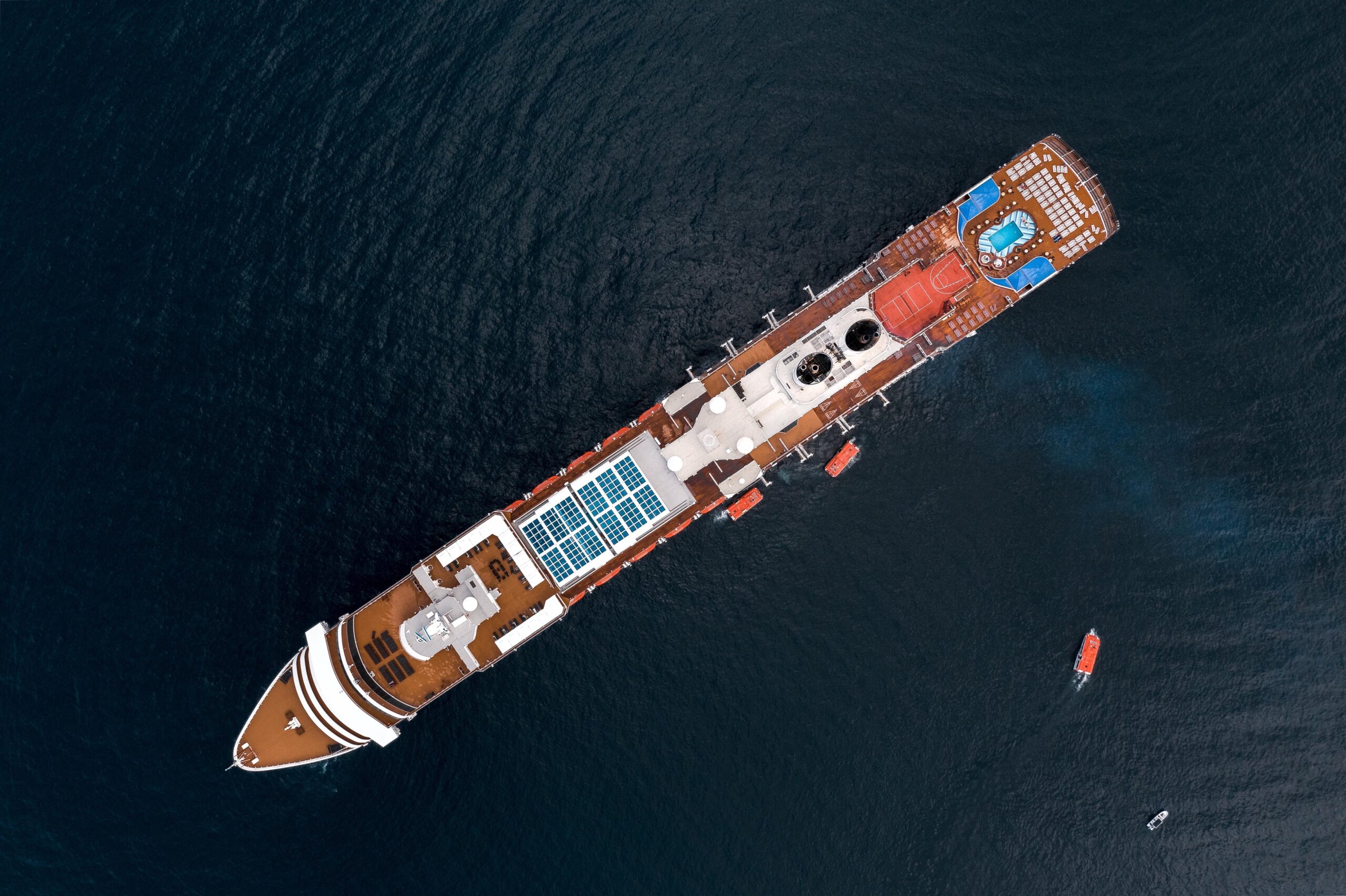 UP42 is teaming on this webinar with exactEarth Ltd. of Cambridge, Ontario, Canada; Commonwealth Computer Research Inc. (CCRi) of Charlottesville, Virginia, USA; and Osir.io of Berlin, Germany.
Who Should Attend?
Solutions developers and data scientists working on monitoring solutions for commercial or defense organizations.
What Will Attendees Learn?
How to build a fully integrated maritime surveillance solution to monitor global fleets, manage port traffic, and detect vessels operating without AIS.
How to successfully integrate optical imagery, SAR imagery, and AIS data.
How to access the right data sets and develop algorithms to build a geospatial solution.
What Will be Presented?
"Introduction to Maritime Surveillance" by Elizabeth Duffy of UP42.
"Building a Port Boundary Layer using exactEarth's AIS Data and CCRi Machine Learning" by Taylor Nicholls of exactEarth and Eric Nallon of CCRi.
"The Search for Dark Vessels: Fusing AIS Signals and Deep Learning-Based Ship Detection" by Dr. Markus Müller of UP42.
"Why is Synthetic Aperture Radar (SAR) Interesting for Maritime Object Verification and Identification?" by Dr. Ron Hagensieker ofOsir.io.
Register at https://up42.com/goingup/webinar-satellite-imagery-ais-data-machine-learning
About UP42
UP42 is changing the way geospatial data is accessed and analyzed. The platform and marketplace bring together multiple sources of data such as satellite imagery, weather data, and more—together with algorithms to identify objects, detect change, and find patterns. Industry leaders use UP42 to inform business decisions and build scalable customer solutions. Know when and where to fertilize crops. Measure air quality and map emissions. Count cars, trucks, planes, and ships. Developers and data scientists across all industries now have access to a platform to build, run, and scale projects in one place. Visit www.up42.com.
UP42 Contact:
Nathan Davis
nathan.davis@up42.com

Also Read –
Machine Learning Helps SEGES to Detect 26K Slurry Tanks over Denmark to Assess Ammonia Emission