World's Biggest Aerial LiDAR Survey to Reveal Angkor Wat Historical Secrets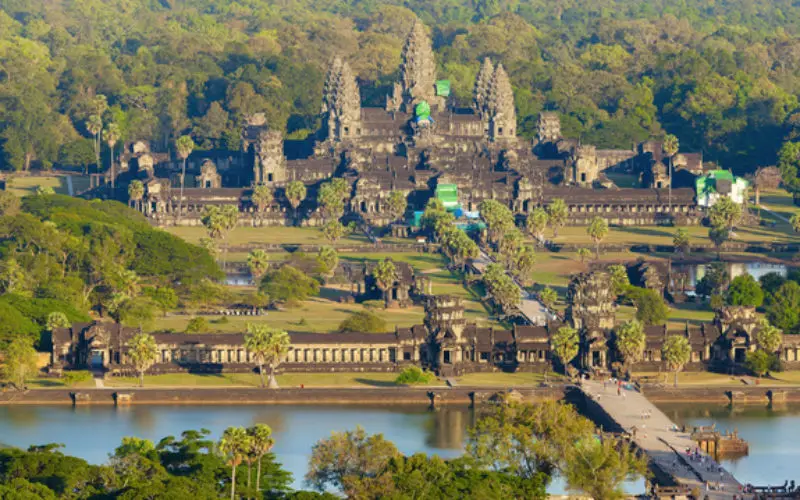 Angkor, in Cambodia's Northern Province of Siem Reap, is one of the most important archaeological sites of Southeast Asia and listed in world heritage sites by UNESCO. Stretching over some 400 Sq. Km, including forested area, Angkor Archaeological Park contains the magnificent remains of the different capitals of the Khmer Empire, from the 9th to the 15th century. They include the famous Temple of Angkor Wat and, at Angkor Thom, the Bayon Temple with its countless sculptural decorations. For several centuries Angkor, was the centre of the Khmer Kingdom. With impressive monuments, several different ancient urban plans and large water reservoirs, the site is a unique concentration of features testifying to an exceptional civilization.
In 2012, first lidar survey covered only 370 Sq. Km over Angkor Archaeological Park, Phnom Kulen, and the temple complexes of Beng Mealea and Koh Ke.
The new aerial LiDAR survey will cover 1,600 Sq. Km. Locations will include Banteay Chhmar (Banteay Meanchey province), Preah Khan of Kompong Svay (Preah Vihear province), Sambor Prei Kuk (Kampong Thom province), and Longveck/Oudong (Kampong Speu province).
The aerial LiDAR survey will make use of a particularly high concentration of beams to ensure that some made their way through the trees to the earth below and then back to the machine. The survey will provide very highly detailed topographical maps making archeologists to discern the hidden secrets of Angkor Kingdom.
Damien Evans, research fellow at the École Française d'Extrême-Orient and the scientific director of the new five-year project that is being funded by a $1.6 million European Research Council grant, said it would provide remarkable new insight into the Kingdom's history.
"What we'll end up with is this quite amazing 1,500 to 2,000 year archive of the way that cities grew and developed over the course of the flourishing of Khmer civilisation," he said.
"So it provides a unique overview that really doesn't exist anywhere in the world, from nearly 2,000 years ago up until the present day, about how cities evolved and how humans interacted with their environment."
"What the lidar data allows us to do is more intelligently define particular protected areas, zone the areas of archaeological value, and better target resources more effectively for the management of those sites. This will therefore be a critical component of the nomination of further World Heritage sites in Cambodia."