5 Drones for Precision Agriculture on Geo-matching.com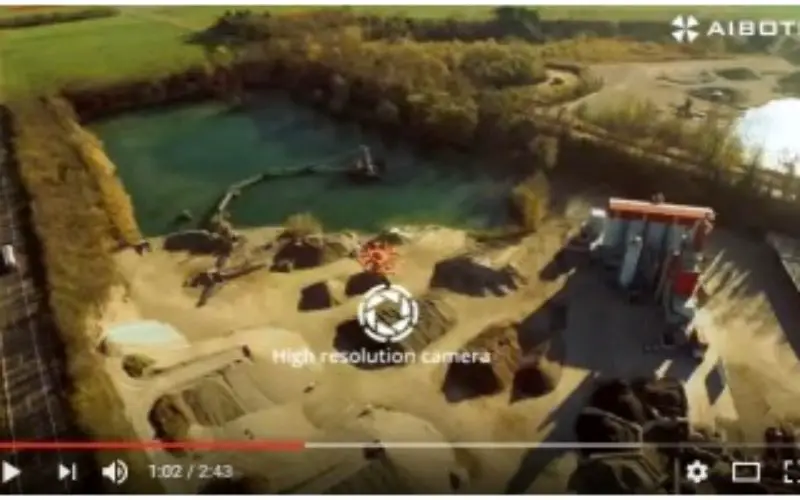 Drones (also known as Unmanned Aerial Vehicles) are used for various applications such as surveying, surveillance and habitat mapping. An interesting new application is precision agriculture. Drones can be used for precise crop-management, vegetation analysis, volume measurement, 3dmodels creation and many other uses. You can find a selection of 5 precision agriculture drones.
Multispectral and Thermal Cameras for Precision Agriculture
Multispectral and thermal sensors were until recently too heavy and bulky for small UAV platforms, even though their potential was demonstrated almost a decade ago. Nowadays, however, lightweight multispectral and thermal sensors on small UAVs are commercially available and are used in multiple applications including precision agriculture.
Multispectal and thermal sensors are mounted on drones and can be used to assess vitality of the plants, crop yield estimations and other vegetation monitoring applications.
In our UAS for Mapping and 3D Modelling category you can find more than 50 suppliers and 83 drones/UAVs. We have made a selection of 5 drones that are very suitable for precision agriculture.
senseFlyeBee SQ
The eBee SQ is an advanced agricultural drone that takes professionals such as crop consultants, growers and researchers from drone to action, simply and efficiently. The eBee SQ can fly for up to 55 minutes on a single battery charge. This performance enables it to cover up to 500 acres in a single flight at 400 ft above ground level.
Video: eBee SQ – The Advanced Agricultural Drone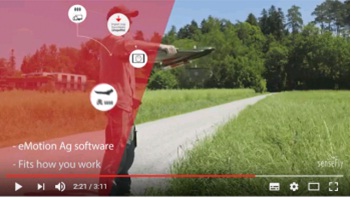 Trigger Composites EasyMap UAV
EasyMap UAV is the most userfriendly photomapping tool on the market. Made of durable composite materials, with 100% automatic operations, high speed and excellent wind penetration, easy hand launch and super safe belly landings. The EasyMap UAV can be used for surveying, mining, precision agriculture and many other applications.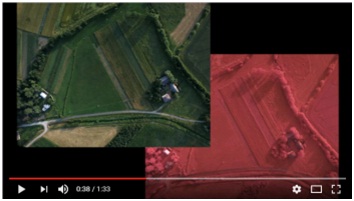 RIEGL RiCopter
RiCOPTER, RIEGL's ready to fly remotely piloted airborne laser scanning system is a high-performance UAV which can be equipped with the RIEGL VUX-1UAV survey-grade LiDAR sensor to offer a fully integrated turnkey solution.
Video: The new fully integrated RiCOPTER UAV in flight!
Aibotix Aibot X6
The Aibot X6 is a professional UAS, specifically designed for demanding tasks in surveying, precision agriculture and industrial inspection. It takes independently high resolution, geo-referenced photographs, which can be processed into point clouds, orthophotos, and 3D models with great accuracy.
Video: volume calculation with Aibot X6
Animus Robo-Tek Kronos XF
Kronos XF was engineered for efficient mapping and surveying by reducing the number of necessary Ground Control Points to zero. The achieved ground sampling distances are down to 1.3 cm/pixel by flying at altitude 100 m above ground and less than 1 cm when flying below 100 m above ground. Captured imagery is used to create dense point cloud, digital terrain model or an orthophoto and being referenced by GNSS PPK accuracy.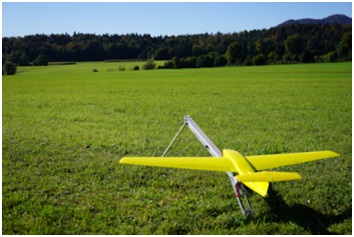 More information on UAS for Mapping and 3D Modelling
Geo-matching.com is the world's largest online product database for surveying, navigation and machine guidance with more than 1,450 products. In our UAS for Mapping and 3D Modelling category you can find detailed product information from numerous leading product suppliers such as RIEGL, Aibotix and Topcon. Take a look for yourself!
Read More on Multispectral and Thermal Sensors on GIM International