5 Necessary Skills for a Successful GIS Career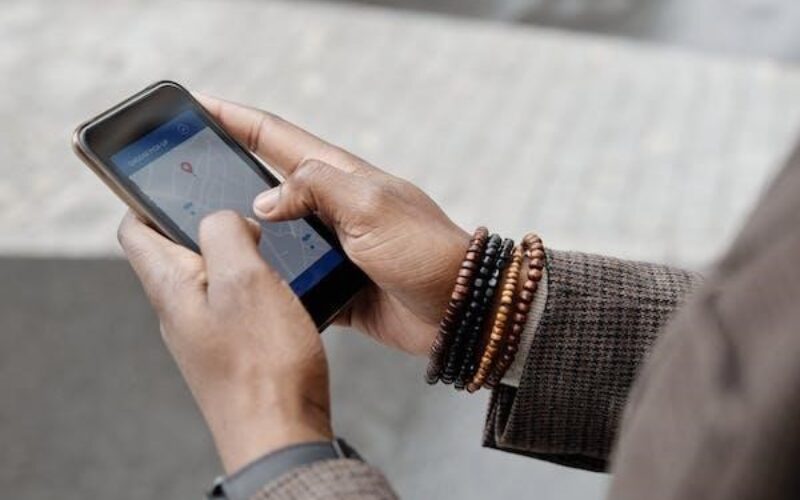 Going into the field of geospatial and mapping sciences may seem like a daunting task, but with the right skills, it can be a rewarding career. Whether you are new to this industry or just looking to pivot into a new role, now is the perfect time to invest in your future.
If you're intrigued by this career path and want to know more about becoming a GIS professional with the skills you need to succeed, read on. It'll cover what exactly a GIS career entails, the various careers, the essential skills to have for success, and more!
 How To Succeed in GIS
A Geographic Information System (GIS) is a type of computer software that is used to store, manage, and analyze data that is geographically related. It enables us to analyze data with various types of raster and vector geo-algorithms but also as visual representations on maps.
There are many different GIS careers one could go into, including GIS analyst, GIS developer, GIS manager, GIS technician, GIS specialist, and mapping specialist. All of these careers are related to geospatial technologies, which can be used in many industries, such as health, urban planning, military, environment, geology, and many more.
 1. Computer Skills for a GIS Career
There is no doubt that computer skills are important to success in any field. But this is especially true for GIS. Working knowledge of computers can make the difference between being able to do basic tasks and being at a disadvantage compared to someone who has more experience. This can be as simple as knowing the components of GIS or as complex as developing the capacity for programming.
There are plenty of resources out there that can teach you everything from simple keyboard shortcuts to more advanced features like text editing and spreadsheets. So if you want to succeed in your career, it's never too early to start investing in yourself by learning basic computer skills. If you're already in a career and want to expand your skills, here are reasons why your company should invest in your geospatial skills.
 2. Mapping Skills for a GIS Career
If you want to go into mapping, you'll need to know how to use mapping software such as Esri ArcGIS Pro or QGIS (open source GIS). These are widely used in fields like transportation, logistics, real estate, and more. Certain skills are important for all mapping careers:
Map Design – The basic design principles of any map, like symbology, color choice, and legibility.
Map Data – Knowing how to use map data (like address data, demographics, and culture) in your maps.
Map Projection – The way all maps are drawn on a flat surface, including different ways to do this, like cylindrical and stereographic projections.
Map Visualization – The different ways to show the same map data and use data from other sources.
Overall, data visualization is one of the best ways to communicate complex information in an effective way.
 3. Data Management Skills for a GIS Career
With all the uses of GIS data, there are certain skills that are important for every GIS career. But some are specific to certain specializations. The GIS field relies heavily on managing data, so if you have an affinity for organizing information, this might be the right career for you.
In a GIS career, you will learn the best practices for working with any type of data, like where to find data, how to clean it, and how to make it usable. But most importantly, you'll learn database management such as how to create geodatabases, how to use different database management systems, and what data (such as vector and raster) is best stored in which format and system.
 4. Coding Skills for a GIS Career
If you want to go into GIS, it's not necessary that you're going to have to code.  But it's a great skill to have – especially Python programming.  There are several different types of people working in GIS, but GIS developers are the ones that mostly work with coding. If you want to work as a software developer or web developer, you should have strong programming skills.
These include things like JavaScript, Python, and R. However if you want to work as a cartographer or mapping technician, you should be comfortable using the different mapmaking tools that are available. If you want to learn to code, check out some of the online programs such as learning Python programming.
5. Teamwork and Communication Skills
As technology continues to advance, the skills needed to be successful in the workplace are becoming ever more important. It's not just about knowing how to use a computer or being familiar with GIS software, but also about knowing how to communicate effectively and how to work as part of a team.
Successful GIS careers are built around teamwork, so if you're interested in this career, make sure you have the communication skills to contribute to a team. Communication is important at every stage of a GIS career.  But equally important is leadership and knowing when to step in and help your team members, as well as make sure the project is on track to be completed on time.
 Conclusion
This article explored what a GIS career is and the skills one would need to succeed in this industry. Computer skills, mapping skills, data management skills, teamwork and communication skills, and coding skills are all critical for a successful GIS career.
These skills will help you advance your career in the geospatial and mapping sciences and make an impact on your organization.  As the demand for GIS professionals continues to grow, it's important to start building these 5 skills right away. And if you're looking for more information on how to grow your career, learn more about GIS education and career opportunities on GoGeomatics.
Author by – John Gartner
Also Read –