Bluesky's 3D Aerial Maps Inform Flood Risk Assessments for Planning Applications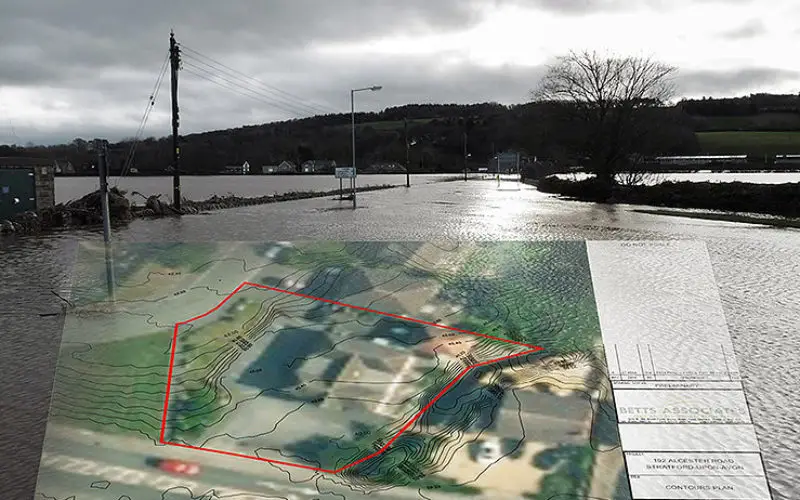 Aerial photography and detailed 3D height models are being used to assess the risk of flooding, and help development projects progress through the planning process. Working with Betts Hydro, part of engineering consultancy group Betts Associates, the geographic datasets from Bluesky are providing ground level information for use within a number of applications, including Flood Risk Assessments, Flood Consequence Assessments and Hydraulic Assessments. The data, high-resolution aerial photography, LiDAR (Light Detection and Ranging) measurements and 3D models (Digital Terrain and Digital Surface Models), used by Betts Hydro, are downloaded from Bluesky's online Mapshop (www.blueskymapshop.com).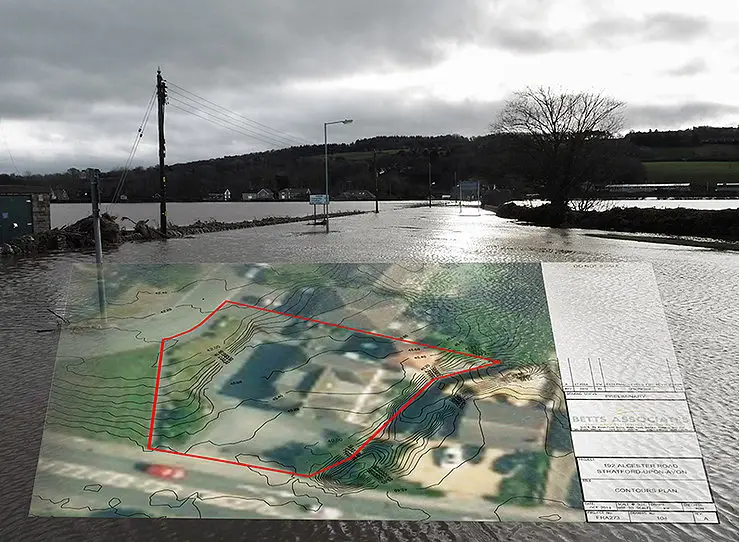 "We use the Bluesky height models and LiDAR data within the various desktop mapping, GIS and CAD packages to create 3D visualisations of a site and any proposed developments. This allows us to evaluate both large and small sites in a non-time consuming, and, therefore, more economic, way," commented Richard Nicholas, Director of Betts Hydro. "Furthermore, the aerial imagery from Bluesky brings context to the height information and provides a clear visual representation of the site, allowing a better understanding for the client, planning officers and consultees."
Current planning policy requires the majority of applications to be supported by a Flood Risk and or Flood Consequence Assessment, and an understanding of the existing onsite ground levels and surrounding topography are key factors to consider. Due to the nature and scale of some residential projects, detailed topographic surveys are not always economically or geographically feasible. Betts Hydro is, therefore, using Bluesky LiDAR, combined with predicted water level information provided by the Environment Agency or Natural Resource Wales, to determine potential onsite flood depths. Aerial photography, also from Bluesky, is used to provide context and more detail of the site and its surrounding than standard mapping.
Bluesky LiDAR data is also helping Betts Hydro on larger scale commercial development projects. With many parts of the UK considered to be low lying, on many occasions at a similar elevation to sea level, the 3D height models are helping identify potential topographical constraints and features of a site. The data can be used to assess the safest access and egress routes and identify the most feasible locations for safe refuge when such as a location is not available onsite.