Digital Orthoimagery Base Specification V1.0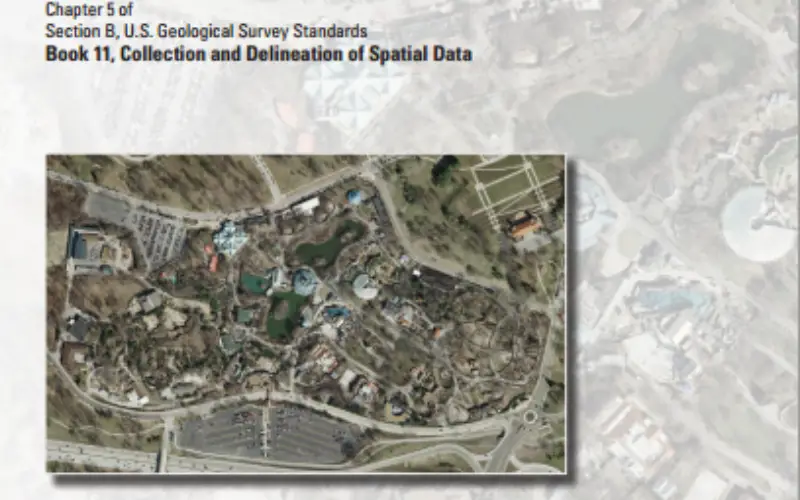 Abstract
The resolution requirement for orthoimagery in support of the The National Map of the U.S. Geological Survey (USGS) is 1 meter. However, as the Office of Management and Budget A-16 designated Federal agency responsible for base orthoimagery, the USGS National Geospatial Program (NGP) has developed this base specification to include higher resolution orthoimagery. Many Federal, State, and local programs use high-resolution orthoimagery for various purposes including critical infrastructure management, vector data updates, land-use analysis, natural resource inventory, and extraction of data. The complex nature of large-area orthoimagery datasets, combined with the broad interest in orthoimagery, which is of consistent quality and spatial accuracy, requires high-resolution orthoimagery to meet or exceed the format and content outlined in this specification.
The USGS intends to use this specification primarily to create consistency across all NGP funded and managed orthoimagery collections, in particular, collections in support of the National Digital Orthoimagery Program (NDOP). In the absence of other comprehensive specifications or standards, the USGS intends that this specification will, to the highest degree practical, be adopted by other USGS programs and mission areas, and by other Federal agencies.
This base specification, defining minimum parameters for orthoimagery data collection. Local conditions in any given project area, specialized applications for the data, or the preferences of cooperators, may mandate more stringent requirements. The USGS fully supports the acquisition of more detailed, accurate, or value-added data that exceed the base specification outlined herein. A partial list of common "buy-up" options is provided in appendix 1 for those areas and projects that require more stringent or expanded specifications.
By Philip P. Rufe
Chapter 5 of 
Section B, U.S. Geological Survey Standards 
Book 11, Collection and Delineation of Spatial Data
Download Full Report in PDF

Source: USGS