GIS Resources Magazine (Issue 4 | December 2019): Role of Geospatial Technologies in Urban Design Redevelopment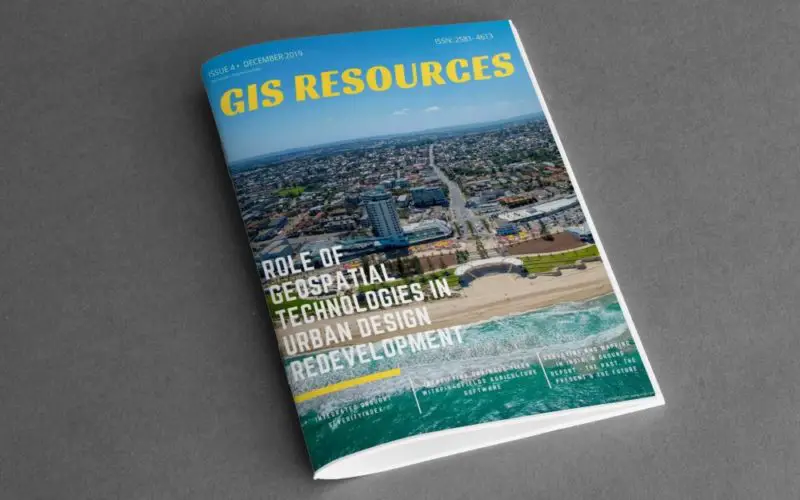 GIS Resources Magazine (Issue 4 | December 2019): Role of Geospatial Technologies in Urban Design Redevelopment
GIS Resources is pleased to announce the release of its 4th edition (December 2019) of the print and digital magazine. The edition titled "Role of Geospatial Technologies in Urban Design Redevelopment" focus on the role and application of various geospatial technologies in the survey and data capture of existing urban areas that require redevelopment. Supplemented by extensive data collection and analysis, these technologies can be used to create scenarios and decision-making models that incorporate smart solutions, innovation, best practices and new technology that enable efficient & planned growth.
Geospatial Technologies can be used to generate futuristic projections about urban growth areas. With the help of these technologies, urban local bodies can plan development to ensure planned growth that provide basic urban services such as water, electricity, opportunities for livelihood & recreation, provide for nature & natural spaces, sanitation, sewerage and transportation as well as implement green building concepts such as water harvesting, conservation and reuse, efficient energy generation and use and the use of efficient information and telecommunication technologies.
This quarterly issue attempts to give balanced information on the latest geospatial trends, technologies, solutions, and services in the domain of Urban Design and Redevelopment. It is hoped that readers will use the information to get a better understanding of the issues involved.
The edition features articles from the leading players in the industry (Vexcel Imaging GmbH, Unearth Technologies, Pix4D, Seequent) addressing geospatial solutions and services in the industry.
In-line is the list of articles published in this issue:
Also, check out RIEGL Airborne Laser Scanners and Systems.