How to Download Landsat Satellite Data?
In this exercise  you will learn, how to download Landsat satellite data? The USGS Earth Resources Observation and Science (EROS) Center archive holds data collected by the Landsat suite of satellites, beginning with Landsat 1 in 1972. The Landsat archive provides a rich collection of information about the Earth's land surface. Major characteristics of changes to the surface of the planet can be detected, measured, and analyzed using Landsat data. The information obtainable from the historical and current Landsat data play a key role in studying surface changes through time.
There are four major  platforms to download Landsat satellite data and these are as follows:
The above available data sources provide free data.
Here we will go through the step by step procedure to download data from USGS EarthExplorer. The USGS EarthExplorer hosts many different data types rather than just Landsat satellite data. The other data sets that are available at USGS EarthExplorer are Aerial Imagery, AVHRR, DEM (ASTER GMTED210, GTOPO30, GTOPO30 HYDRO 1K, IFSAR Alaska, SRTM), digital maps, global forest and land data, LIDAR, Radar, vegetation data and etc..The below procedure can be used to download other data sets as well.
Steps to Download Landsat Satellite Data
1. To access USGS EarthExplorer visit: http://earthexplorer.usgs.gov/
New user has to register first through the register option. And after registration user has to login using through Login. Registration is essential to download data.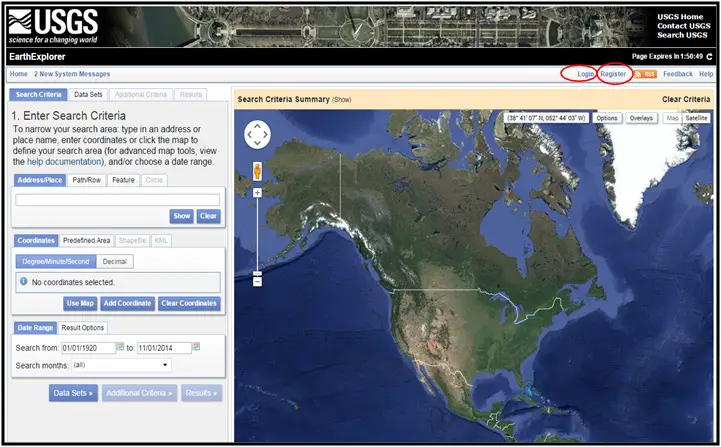 2. Data Finding and selection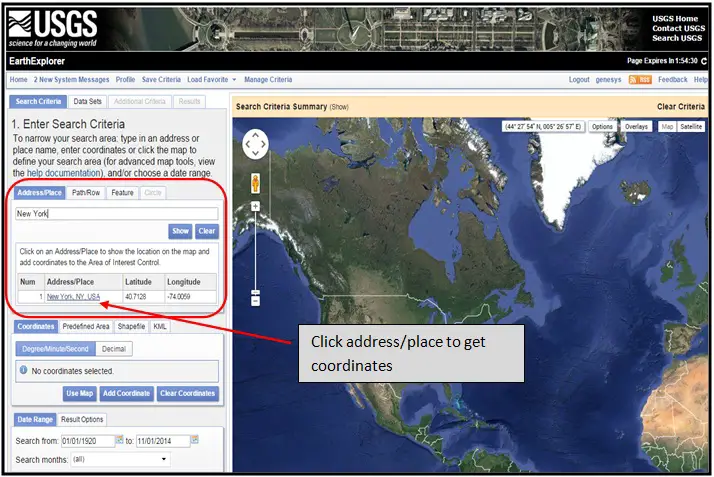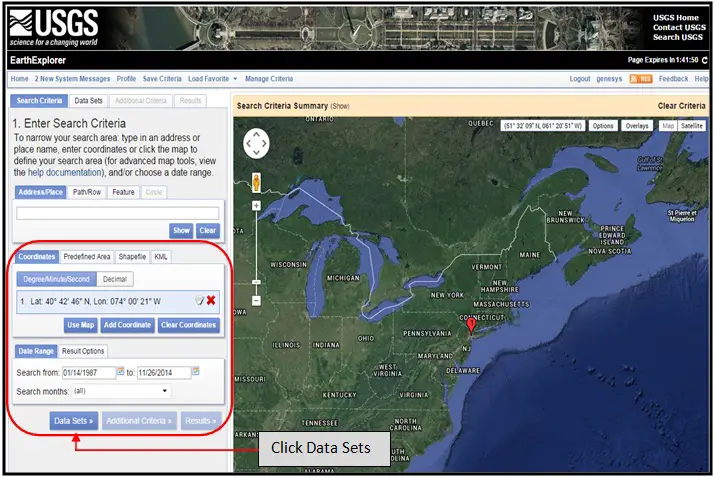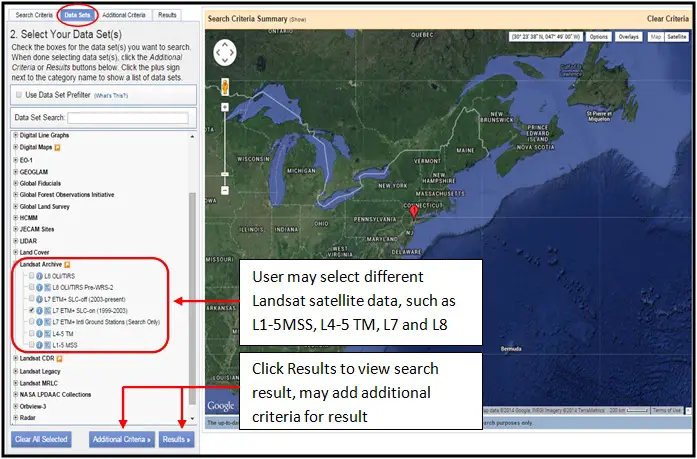 Below image shows the difference in footprint overlay and image browse overlay.
3. Image Download  
USGS EarthExplorer have four different data types to download, these are:
Natural Color Image
Thermal Image (not available for L1-5 MSS)
Image with Geographic Reference
Level 1 Product
Note: 
1. Landsat standard data products are processed using the Level 1 Product Generation System (LPGS), and are processed to the best level of correction possible (Level1T-terrain correction). If full terrain correction is not possible, the data is processed to Level 1G (systematic) or Level 1Gt (systematic-terrain) correction.
Processing details can be found on http://landsat.usgs.gov/Landsat_Processing_Details.php
2. On May 31, 2003, the Scan Line Corrector (SLC), which compensates for the forward motion of Landsat 7, failed. Subsequent efforts to recover the SLC were not successful, and the failure appears to be permanent. Without an operating SLC, the Enhanced Thematic Mapper Plus (ETM+) line of sight now traces a zig-zag pattern along the satellite ground track. As a result, imaged area is duplicated and causing the scanning pattern to exhibit wedge-shaped scan-to-scan gaps.
The ETM+ has continued to acquire data with the SLC powered off, leading to images that are missing approximately 22 percent of the normal scene area. SLC correction or gap filling of Landsat 7 SLC-off data can be applied using ERADS  image processing software.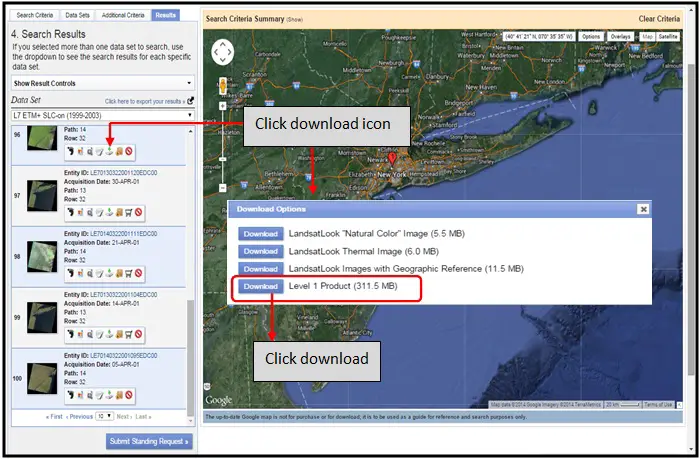 And in few second download will start… Good luck for your research … :)
But there is more situation when L1 product is not available, this issue can be resolved by submitting the standing request to USGS EarthExplorer. USGS EarthExplorer team will revert with a downlink in an email.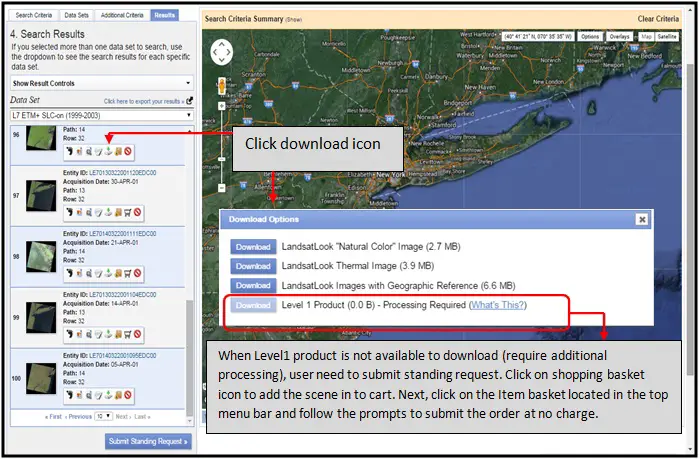 Must Read: