Esri Announces Workforce for ArcGIS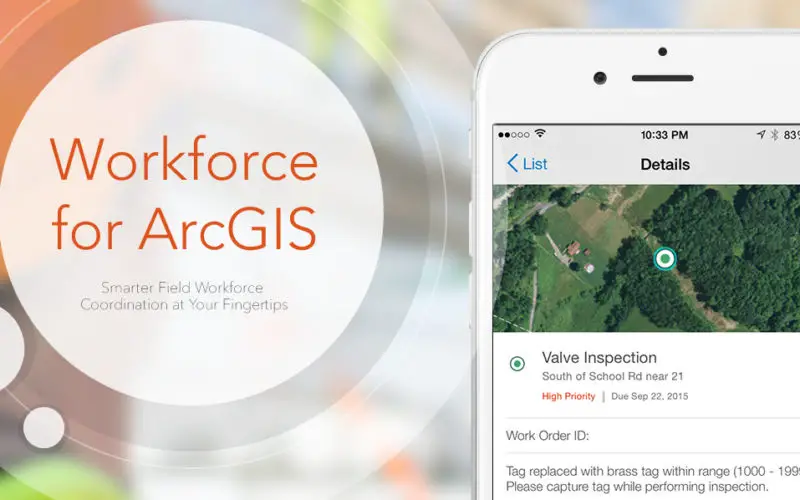 Esri has announced the release of Workforce for ArcGIS. Workforce for ArcGIS enables a common view in the field and the office. Get the right worker to the right place with the right tools to do the right job. Use the web app in the office to create and assign work to mobile workers, who use the mobile app to work through their personal To Do list.
Using the Workforce web app, you can administer projects, create and assign work to field crews, and monitor their progress. Fieldworkers can use the Workforce for ArcGIS mobile app to receive assignments and report their status. The mobile app is currently available on iOS and Android (Beta), with Windows 10 coming soon.
Workforce enables you to
Create and monitor fieldwork projects from the office.

Easily assign work that can be accepted via a mobile device in the field.

Provide accurate location information for work assignments to save time and reduce costly errors.

Better control field crew workload.

Alert workers to critical assignments in seconds.

Seamlessly integrate Workforce for ArcGIS with other ArcGIS apps for data collection, navigation, and reporting.
Read more Requirements & Downloads
Source: Esri Email Alert