3D Geophysical Exploration Model Covers All South Australia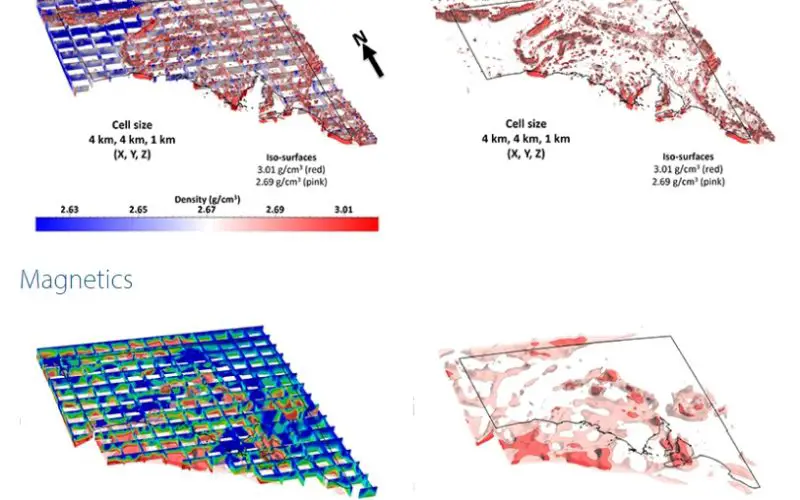 Integrating 3D geophysical data to a depth of 100 km
The South Australian Geophysical Reference Model allows users to bring to life the state's vast resource data sets of geological landscapes. The model was launched to the international exploration community at this week's 25thGeophysical Conference & Exhibition in Adelaide, the capital of South Australia.
A 3D model showing underground landscapes to a depth of 100km of an entire Australian state has been launched. It draws on the state's countless geo-data sets, enabling users to view different attributes on cross-sections of the earth.
The South Australian Geophysical Reference Model (SAGRM) integrates 3D geophysical data that covers the entire state to a depth of 100 km. The model incorporates new gravity, magnetic, and magnetotelluric inversions with existing deep crustal reflection seismic surveys and seismological velocity models into an integrated 3D model.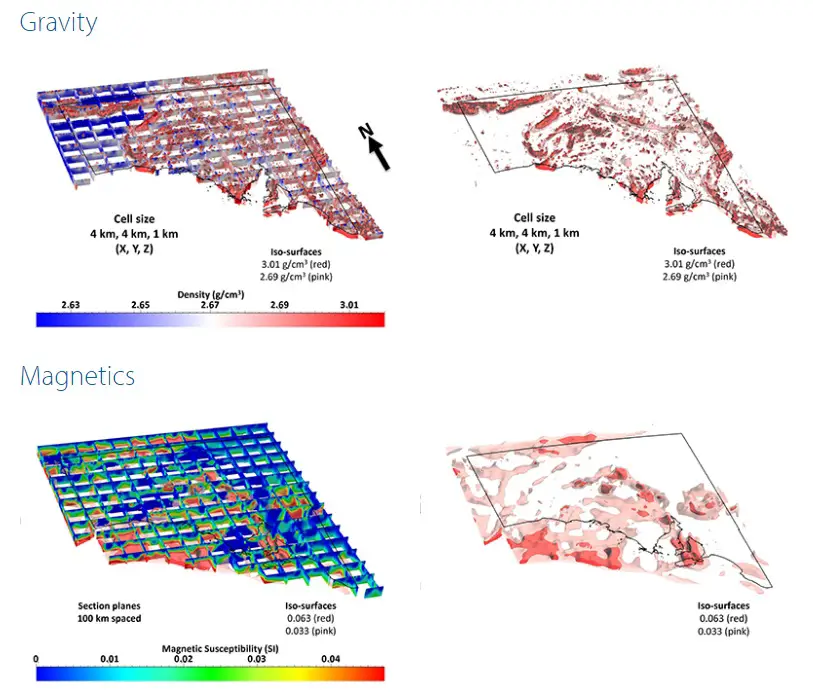 The South Australian Geophysical Reference Model forms part of a collaborative project between the Department of State Development (DSD), the University of Adelaide (UoA), Geoscience Australia and the Deep Exploration Technologies Cooperative Research Centre (DET CRC). The South Australian Geophysical Reference Model is a valuable new research and exploration tool. The model enables users to visualise, query and interpret the state's vast archive of geophysical datasets in a full 3D environment.
This is the first time a model of this size, complexity and completeness of geophysical data has been produced for the entire State. The model is a significant contribution to the lithospheric architecture theme of the UNCOVER initiative. The SAGRM is designed to be readily updateable and will incorporate new datasets, such as AusLamp, AusArray and the Gawler Craton magnetic survey, as they become available.
These models are presented as a 'proof of concept' only and their accuracy (spatial or otherwise) should not be relied upon for exploration or other decision making processes.