Remote Sensing Technology to Protect Frankincense Trees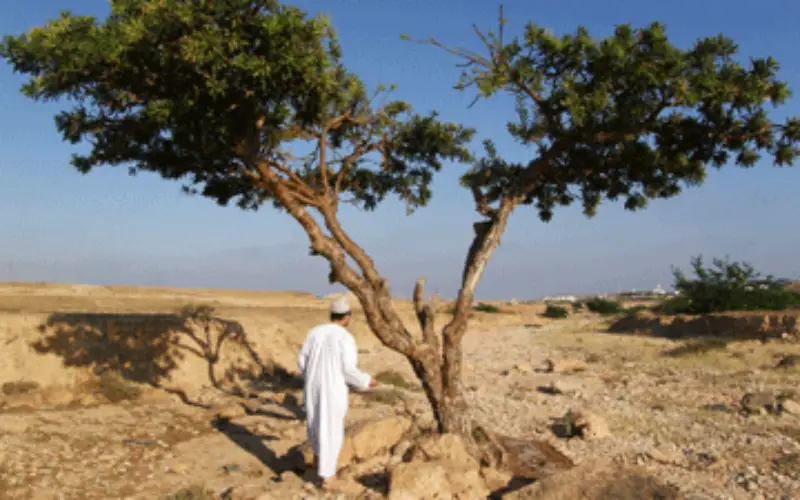 According to recent news by Muscatdaily.com, the Remote Sensing and GIS Research Center (RSGISC) at the Sultan Qaboos University, Muscat, is assessing the use of remote sensing and GIS technology in gathering meaningful information for the conservation of frankincense trees.
The news reported that, as part of this initiative, the RS-GISC organised a series of talks on the frankincense tree by inviting Denzil Phillips, an aromatic and medicinal plant expert from the UK. Phillips delivered three lectures on Conservation of medicinal plants; Monitoring of endangered medicinal plants using remote sensing technologies; Geospatial trends of frankincense and quality assurance including remote sensing techniques for frankincense and other medicinal plants.
Frankincense has been traded round the world for many thousands of years and these trade routes chart the development and history of many ancient cultures.
The people of Oman have a great regard for frankincense. In recent years, there has been a resurgence in the demand for more traditional 'natural' products, which has stimulated its use in traditional ways and in product development. Frankincense is now used in cosmetics, food industry, as health foods and supplements, in prophylaxis and in medicines. Frankincense also has developed a good reputation as a healing and safety-based product based on thousands of years of use without reports of side effects, the release added.
Read more: Muscat Daily