Global Mapper SDK v15.2 Featuring Updates to Online Data Access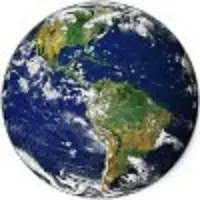 Hallowell, Maine – June 18, 2014 – Blue Marble Geographics (bluemarblegeo.com) is pleased to announce the release of the Global Mapper Software Development Kit (SDK) version 15.2. This interim release features a significant improvement in the organization and quantity of online data, new functionality for transforming LiDAR point clouds, and support for several new 3D model file types. Blue Marble's geospatial data manipulation, visualization and conversion solutions are used worldwide by thousands of GIS analysts at software, oil and gas, mining, civil engineering, surveying, and technology companies, as well as governmental and university organizations.
The Global Mapper SDK provides a Windows DLL, which allows software developers to include much of the functionality of Global Mapper within their own applications. The SDK includes both native 32-bit and 64-bit DLL's, which can be implemented in any Windows operating system. This release features an updated online data library with additional built-in online sources as well as a new method of data organization. Now there are multiple levels of groupings, faster display of online data, and additional built-in online sources. This update offers software developers the option to include a more robust and organized library of free online data in their own software.
The 15.2 release also includes the ability to accurately transform coordinates in a LiDAR point cloud. The SDK previously included the ability to reproject a LiDAR point cloud but with the additional support developers can now provide advanced transformation functionality such as shift, rotate, and scale. This is done using a file-based coordinate-to-coordinate transformation and includes via .gm_xform files. Additionally, many new file types have been added including support for the viewing of 3D models from Collada DAE files. This enhancement is further evidence of Blue Marble's commitment to advancing 3D technology in the Global Mapper platform.
For a complete list of new features and enhancements or to download Global Mapper SDK today, visit www.bluemarblegeo.com.
About Blue Marble Geographics: Blue Marble Geographics of Hallowell, Maine is a leading developer and provider of software products and services for highly accurate geospatial data conversion solutions. Blue Marble is known for their coordinate conversion and file format expertise and is the developer of The Geographic Calculator, GeoCalc SDK, Global Mapper, LiDAR Module for Global Mapper, Global Energy Mapper, and Global Mapper SDK. The company has been writing GIS software tools and solutions for over twenty years and currently serves hundreds of thousands of users worldwide.
Contact Information:
Heather Poirier
Marketing Manager
Blue Marble Geographics
Hallowell, ME, USA
heatherp@bluemarblegeo.com
800-616-2725
+1(207) 622-4622