GPS shoes will knock your socks off "What's happening in technology for aging that will blow our minds?" Kathy Messerli, president of Healthsense Care Alliance, had answer "Shoes."
If you have a loved one with Alzheimer's, you know wandering off is a big concern. Earlier technology solutions were alert or tracking devices in the form of a pendant or wrist bands. These devices only work when worn – people with Alzheimer's are especially likely to want to remove them. Not so with shoes.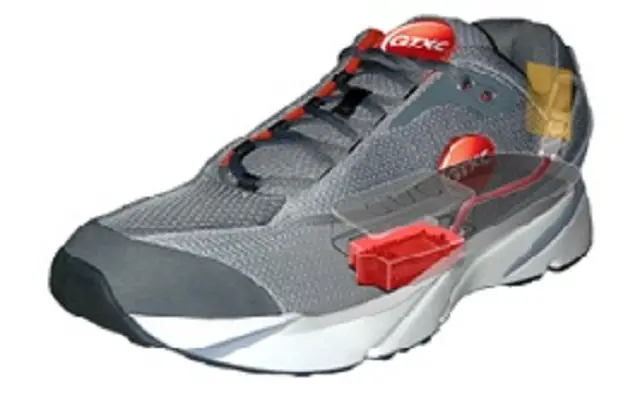 GPS-enabled shoes like these from GTX Corp have a tracking device embedded in the heel, which triggers an email or text message alert to a caregiver, when the wearer goes outside a preset zone. They also provide emergency location tracking. This is one example of how technology is helping the elderly and people with disabilities to live more independently than ever before. Some other promising areas include:
Sensor technology, such as a medication container than tracks when it is opened and alerts a caregiver to missed meds. According to Kathy, the next frontier will be pills that indicate when they have been swallowed.
Cognitive assistive technology, such as a smartphone application that tells someone, in his own voice, when to get off the city bus.
Accessibility technology, such as an app that simplifies the Facebook interface and optimizes it for voice interaction.
To me, this is one of the most exciting areas of technology today. I wonder how other tech trends like nanotechnology and digital printing will touch people with disabilities and the aging. What do you predict? What's blowing your mind?
GPS Shoe Photo Copyright GPX Corp
Source: http://maptechworks.org