IBM and Esri Team Up to Offer Cognitive Analytics and IoT in the IBM Cloud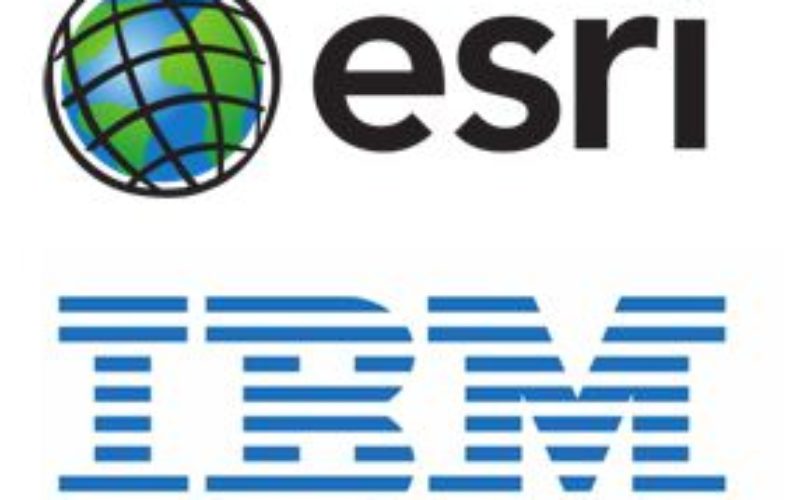 Redlands, California—At this year's IBM World of Watson event in Las Vegas, global smart mapping leader Esri announced that it now works with IBM users and developers to broaden the customer experience by making Esri data and technology available in the IBM cloud.
IBM customers can now use Esri maps, data, geospatial tools, and analytical services in a secure cloud environment. Users benefit from a range of services including security expertise, predictive analytics, and IBM Cognos to optimize solution performance. In addition, Esri's Managed Cloud Services enables IBM customers to further accelerate the successful transition to cloud-based geospatial and data-mapping capabilities.
For the first time in more than 30 years, technology experts and developers can join a growing community of IBM and Esri customers that include Fortune 500 companies, governments, and large utilities to take advantage of IBM Watson IoT and analytics technology coupled with Esri's market-leading geospatial engineand comprehensive global data library.
Esri and IBM technologies work together to
Predict risk to buildings with real-time data from The Weather Company.
Gain insight into citizen movement, behavior, and crowd gathering with IBM Intelligent Video Analytics.
Understand crowd tone, sentiment, and emotion in response to incidents via Watson's Alchemy Language.
Predict machine failures before they happen by using IBM Watson.
"The exciting expansion of our three-decade partnership with IBM opens a new door for customers that want the power of Esri's GIS platform delivered on IBM's cloud infrastructure," said S. J. Camarata, head of corporate strategy at Esri. "Now, IBM cloud users and developers building and deploying cognitive solutions with IBM Analytics, IBM Watson IoT, and IBM Watson have access to Esri's innovative software, developer tools, and APIs in addition to an enormous global library of basemaps and environmental, demographic, and business data. Esri in the IBM cloud brings a new level of content, functionality, performance, and scalability to customers around the world."
Visit Esri at IBM World of Watson, October 24–26, 2016, at the Mandalay Bay Convention Center in Las Vegas, booth #739. On-site demonstrations include Esri's technology integration with data from The Weather Company, Watson Analytics, IBM Bluemix, and Spark.