Know Where You Are with Ordnance Survey's New OS Locate App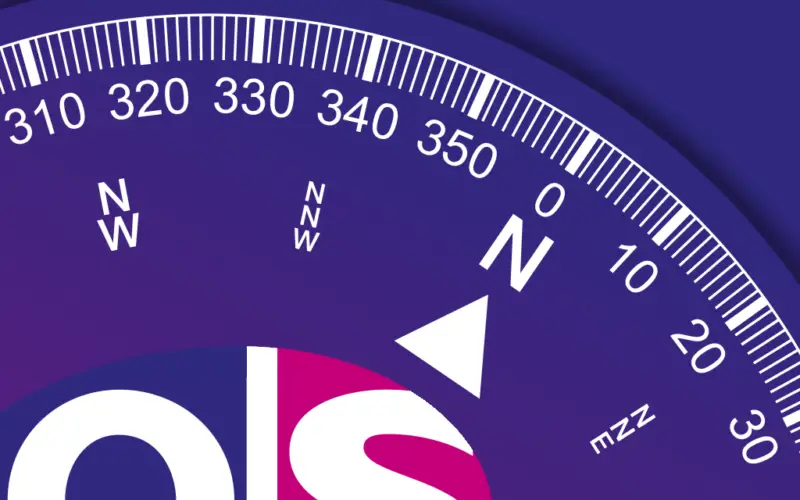 Ordnance Survey's latest iOS app is ideal for pinpointing the location for anyone exploring the great outdoors. OS Locate is free to download and is a fast and highly accurate means of pinpointing a user's exact location on the map, anywhere in Great Britain.
Designed to be used alongside an Ordnance Survey map, OS Locate is the ideal companion if users have lost their bearings or would like a little reassurance on their exact location. The app converts GPS location readings from a mobile phone to Ordnance Survey National Grid references, enabling users to determine precisely where they are on an Ordnance Survey map. OS Locate does not require a mobile signal to function, so the inbuilt GPS system can be relied upon, even in the most remote areas.
The app functionality makes it ideal for all users – whether a casual walker, committed cyclist or keen canoeist. The highly accurate positioning provided with national grid references also makes the app an asset for outdoor rescue teams across the country.
Ted Crosbie, FRGS AFRIN, is the Executive Director at Otzi Ltd and Chairman of the Navigation on Foot SIG at the Royal Institute of Navigation. He says:
"OS Locate is the ideal app for recreational navigation; it has a clean and simple to use interface and provides quick and accurate National Grid References that are as accurate as recreational GPS receivers, allowing individuals to find their location on an Ordnance Survey published map sheet. With instructions on use, as well as an overview of good practises on the hills and mountains, it is an invaluable app that will lead the way in Smartphone Navigation."
The OS Locate app is packed with additional features. The 'Share' button allows users to connect with friends and family via messaging and social media (when there is a mobile or wifi signal) to let them know where they are. For those who are keen to learn more about maps and navigation, the 'About' button hosts a wealth of information including hints and tips and a guide to map reading. In addition, users will find simple yet comprehensive guides on how to use eastings and northings. The app also integrates with Ordnance Survey's first official mobile app, OS MapFinder, which allows users to access their detailed mapping of Great Britain.
Ordnance Survey will also be working on an Android version of OS Locate. iOS users can download OS Locate for free from iTunes. Please note that OS Locate is a complementary tool for Ordnance Survey paper maps. Users should always have an Ordnance Survey paper map and baseplate compass when exploring the great outdoors.
Find out more: http://www.ordnancesurvey.co.uk/shop/os-locate