Leica Geosystems Partners with Geolantis to Integrate a Cloud Based Utility Mapping Platform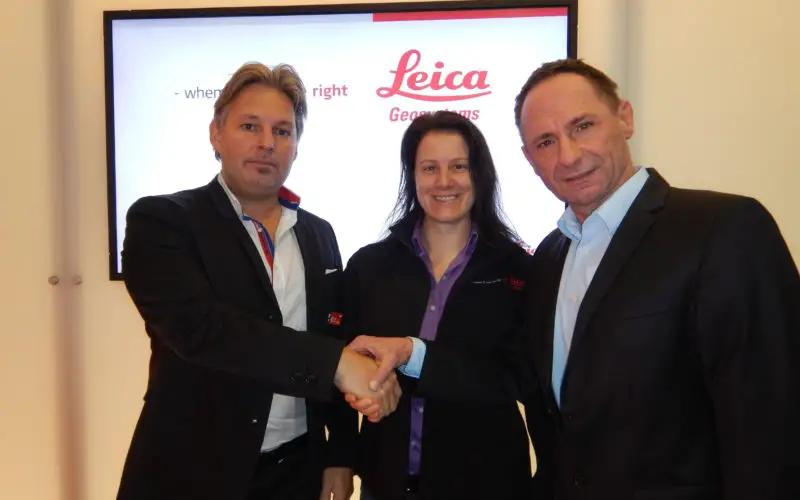 (Heerbrugg, Switzerland; Klagenfurt, Austria, 8 February 2017) – Leica Geosystems, global leader of measurement and digital reality capture technologies, has teamed with Geolantis, a provider and developer of the best-in-class cloud based utility mapping and managing software, to provide an enterprise-grade utility mapping solution for all Leica Geosystems Detection products.
Thanks to Geolantis cloud-based solutions, users of Leica Geosystems detection systems, GIS collectors, and GNSS positioning systems can manage projects, tasks and spatial data from one central dashboard.- the Leica DX Manager.
"We are delighted to be part of the combined solution with Geolantis' cloud-based technology that will simplify utility surveying and asset management workflows for a more productive user experience. Previously disparate data from various sources can now be streamlined into one intuitive user interface," said Katherine Broder, Leica Geosystems Construction Tools Division president. "Through this strategic partnership with Geolantis, users will be able to leverage expertise from leaders in the field of detection and cloud solutions for faster and better decision making."
Locate, map and share simultaneously
The Leica DX Manager mapping solution takes mobile data collection to a new level by combining functions from utility surveying, GIS, CAD and asset management into an easy-to-use mobile interface. With the integrated Geolantis software, users of Leica Geosystems detection solutions, like the DS2000, can integrate location data and apply locator depth measurements to GNSS measurements. The result is a fusion of both worlds that is seamlessly integrated into a cloud based software where data can be seen and shared in real time.
Michael Pegam, CEO of Geolantis, endorses the strategic partnership: "The combination of Leica Geosystems premium solutions and our cloud based platform is a unique offering. Users around the world benefit from this combination of leading technology, streamlining operations and saving valuable time. Together, we will change the way how companies in construction, utilities, telecommunications, land planning and infrastructure management will work in the future."
Leica Geosystems – when it has to be right Revolutionising the world of measurement and survey for nearly 200 years, Leica Geosystems creates complete solutions for professionals across the planet. Known for premium products and innovative solution development, professionals in a diverse mix of industries, such as aerospace and defence, safety and security, construction, and manufacturing, trust Leica Geosystems for all their geospatial needs. With precise and accurate instruments, sophisticated software, and trusted services, Leica Geosystems delivers value every day to those shaping the future of our world. Leica Geosystems is part of Hexagon (Nasdaq Stockholm: HEXA B; hexagon.com), a leading global provider of information technologies that drive quality and productivity improvements across geospatial and industrial enterprise applications.