PR: Topcon TopNETlive fastest growing GNSS network service in North America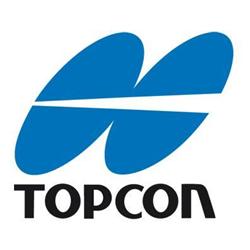 LIVERMORE, Calif., USA/ CAPELLE A/D IJSSEL, The Netherlands – March 5, 2014 – Topcon Positioning Group announces the expansion of its TopNETlive network service into nineteen states and five Canadian provinces, making it the fastest growing DGPS and RTK network service in North America.
The 24 states and provinces now included in the service are Alabama, California, Connecticut, Delaware, Georgia, Illinois, Indiana, Maine, Maryland, Massachusetts, Mississippi, New Hampshire, New Jersey, New York, Pennsylvania, Rhode Island, Vermont, Virginia, Wisconsin, Ontario, New Brunswick, Newfoundland, Nova Scotia and Quebec.
TopNETlive utilizes a dense network of ground-based reference stations that are capable of supporting all major GNSS satellite constellations to provide the highest accuracy with the fastest initialization time.
"TopNETlive network service is a primary source for all levels of correction for users in the agriculture, construction, surveying, civil engineering and GIS industries," said Jonathan Ball, senior manager for Topcon network business. "It is designed to support all makes and models of GNSS and guidance equipment, making it a logical choice for companies that use multiple brands of positioning equipment."  Ball further states that, "TopNETlive offers many different subscription plans to fit the operations and the budget of almost any user."
For additional information about TopNETlive visit topnetlive.com.
About Topcon Positioning Group
Topcon Positioning Group is headquartered in Livermore, California, USA (topconpositioning.com). Its European head office is in Capelle a/d IJssel, The Netherlands (topcon-positioning.eu). Topcon Positioning Group designs, manufactures and distributes precise positioning products and solutions for the global surveying, construction, agriculture, civil engineering, mapping and GIS, asset management and mobile control markets. Its brands include Topcon, Sokkia, 2LS and MAGNET. Topcon Corporation (topcon.com), founded in 1932, is traded on the Tokyo Stock Exchange (7732).