Storm Water Modeling and Flood Disaster Management Using Open Source Software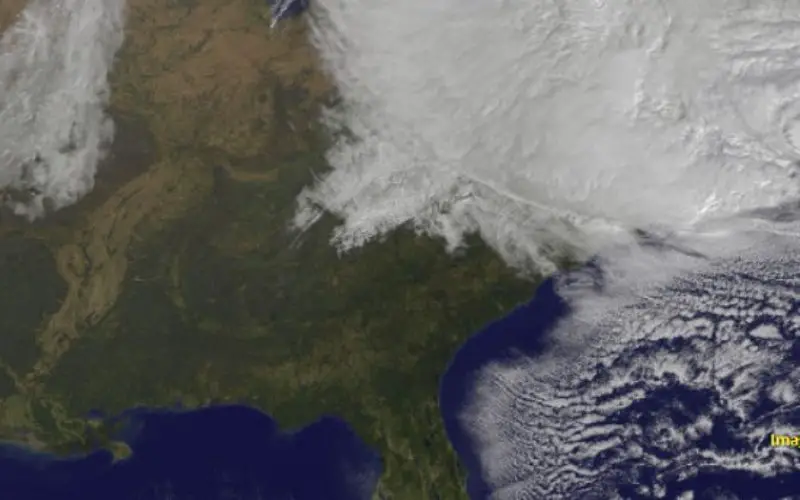 Contributed by:

Geospatial data serves as an input in hydraulic simulation software and thereby the simulated results can further be transferred back to GIS system for real-world graphical representation of the potential flood vulnerability zones. Reliable, large-scale and good quality data is very important in the management of flood disasters. The present scale of geospatial data available in urban local bodies is not sufficient for detailed and accurate assessment of flood vulnerability. In addition to climate and meteorological data, a detailed level of critical infrastructure and its related information is also vital and shall be integrated into GIS platform.
Introduction:
Majority of Indian population lives in urban areas which are often prone to floods. These floods affect a large number of people, properties, and their lives. Assessing the behavior of urban flooding has to be given top priority since flooding takes place very quickly due to the dense urbanization. High intense rainfall due to rapid change in climate poses a great threat to engineers and urban planners throughout the world and resulting urban areas being inundated from hours to days. Rapid urbanization results with the encroachment of natural lakes and drainage channels causing serious flooding. It is further aggravated due to the absence of proper and inefficient sewerage system. Due to this, the impact is widespread, including disruption of a communication network, damage to civic amenities, relocation of public, deterioration of water quality and risk of epidemics. The recent floods in Mumbai and Chennai turned out to be an eye-opener for the public and government.
This paper highlights the key inputs required for simulation and assessment of the behavior of micro-level urban stormwater catchments. It is important to generate the large-scale database in GIS platform to find out flood vulnerable areas with respect to various storm events. One of the main objectives of the study is to utilize the open source software in the domains of GIS, Remote Sensing and Hydraulics for generation of vital geospatial datasets like urban catchments, Digital Elevation Models at different levels, soil, land use, stormwater network and its associated components, rainfall, and runoff etc.
Study Area:
The catchments from Zone1 of Greater Visakhapatnam Municipal Corporation (GVMC) is selected for the proposed study. GVMC has a jurisdictional area of 515 sq. km. The geographical area of Zone1 is 117 SqKm. The city is strategically located midway, between Calcutta and Chennai. The city is the first-largest urban agglomeration in the state of Andhra Pradesh in terms of population. As the city is a coastal city, it experiences heavy rains, particularly between August and December every year. Due to the nature of the terrain and topographical conditions, the rainwater collected from the hills and catchments flow at much higher velocity and gush through the un-trained major drains, before reaching the sea. GVMC receives an average annual rainfall of 1,100 mm.
Geospatial Database for Flood Modeling:
The recent advancements in geospatial technologies and tools in conjunction with very high-resolution Remote Sensing satellite images, Terrestrial and ground-based survey methods like Photogrammetry, LIDAR and DGPS helps in capturing, integrating, modeling large-scale very high precision datasets representing all the key inputs. There are many open source software is available to process and analyze the data, collected from different tools and different platforms.
The list of open source software using for the study start from creating the datasets to till simulation and modeling are given below.
SAGA: SAGA (System for Automated Geoscientific Analyses) is open-source digital image processing software capable of processing satellite images and producing thematic maps in different formats. This software is also capable of generating Digital Elevation Models from contour and other topographical survey data. It supports with several tools for catchment and watershed analysis to determine hydrological characteristics. SAGA also provide a tool to calculate overland flow distances to a river or channel network based on raster DEM datasets and channel network information.
QGIS: Quantum GIS is an Open Source GIS software supports its functionality for a number of raster and vector data formats. This software facilitates importing data captured from Electronic Total Stations, Differential Global Positioning System (DGPS) and Light Detection and Ranging (LIDAR) surveys. It also offers topographic analysis, the creation of DEMs, slope, aspect and viewshed maps. It helps to create, visualize, query and analyze all the said four stages of geospatial data. It also offers georeferencing, overlay analysis, neighborhood operations, geo-processing, and database management tools.
EPA SWMM: EPA SWMM is an open source Storm Water Management Model (SWMM) has been widely used and effective in analyzing urban stormwater catchments and its components. This model performs a simulation of single and continuous rainfall events.  Statistical analysis can be performed on long-term precipitation data and on output from the continuous simulation. SWMM can be used for assessment of urban runoff problem or proposed abatement options. It also supports dynamic flow routing equations for accurate simulation of backwater, looped connections, surcharging, and pressure flow. The simulated results in the form of a database can be linked back to GIS map features to visualize the flood scenarios with reference to geospatial database.
Before, during and after the floods, there are four stages of geospatial database creation in meeting the objectives of the study for assessment, mitigation, and management. These are:
Geospatial database creation for simulation of stormwater network
Geospatial database creation for safe and opportunity mapping
Geospatial database creation for social and resource mapping
Geospatial database for Risk and vulnerability mapping
Table1 shows the essential inputs and the software to process:
Workflow: Figure 2 shows the process flow for the creation of GeoSpatial database which consists of Satellite Data processing with DGPS control points, digitization, and database generation of a base and other important layers for flood modeling and simulation. Figure 3 shows the process flow for importing, simulation, modeling, and mapping of flood risk areas for various return periods. Various tasks involved in all the stages of analyzing the flooding behavior can be seen in Fig 4 and 5.
Conclusions:
GIS software effectively works as a decision-making tool in flood mitigation and management process. It is capable of creating, storing, analyzing and modeling of large quantities of diverse data sets from remote sensing process, climate modeling, and hydraulic simulation. Using a combination of open source software helps students and academicians in doing research not only in flood mitigation and modeling and also focus on multidisciplinary areas. These tools are robust and flexible and are quite capable to handle large datasets and can perform a lot of functions without any additional cost. It is desirable to have an integrated approach that recognizes urban drainage system complexity and interconnectivity of its elements and parameters such as land-use/land cover, soil, catchment characteristics, slope, natural and manmade drainage system, water supply, sewerage and wastewater, water reuse etc. Presently the study is in geospatial data development stage and it requires accurate ground surface, surface, and subsurface drain elevation data.
 References:
D.J.Surani, G.V.Dihora 2015. Review on Application of GIS in Water Distribution System Planning and   Designing, IJSRD, Vol. 3, Issue 01.
LA du Plessis, MF Viljoen,1999. Determining the benefits of flood mitigation measures in the lower Orange River: A GIS application, Water SA Vol. 25 No. 2.
Yongwon Seo, Junshik Hwang and Seong Jin Noh, 2015. Analysis of Urban Drainage Networks Using Gibbs' Model:A Case Study in Seoul, South Korea, Water 2015, 7, 4129-4143.
Bryan Ellis, Christophe Viavattene, Michael Revitt, Christian Peters and Heiko Seiker,2009. A Modelling  Approach to Support the Management of Flood and Pollution Risks for Extreme Events in Urban Stormwater Drainage Systems, 4th SWITCH Scientific meeting, DELFT, Netherlands.
Brivio, P.A., R. Colombo, M. Maggi and R. Tomas, 2002. Integration of remote sensing data and gis for accurate mapping of flooded areas. Int. J. Remote Sens., 23: 429-441.
Dams, J., O. Batelaan, J. Nossent and J. Chormanski, 2009. A strategy towards improved hydrological model
parameterisation in urbanized catchments using remote sensing derived impervious surface cover    maps. Proceedings of the International Urban Water Conference, Heverlee, Belgium, pp: 15-19.
Uddin, K. and B. Shrestha, 2011. Assessing flood and flood damage using remote sensing: A case study from Sunsari, Nepal. Proceeding of the 3rd International Conference on Water and Flood Management.
Management of Urban Flooding-National Disaster Management Guidelines
Originally Published in GIS Resources Magazine – ISSUE 1 | March 2017