TerraGo Edge 4.0 Re-Imagines the User Experience, Adds New Mobile Features and Expands ESRI® ArcGIS® Integration Options
Using a customer-driven, agile feedback loop, TerraGo Edge undergoes a complete redesign, improves every aspect of the user experience to help get work done faster, easier and more efficiently than ever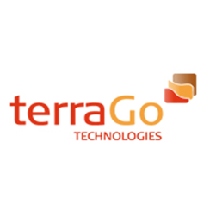 May 01, 2017 – Available today, TerraGo Edge version 4.0 features a completely redesigned app based on customer feedback, field user observations and task-centered design cycles. We also added a host of new features to improve the mobile user experience, accelerate data collection, expand mapping options with Google® and Apple® maps, and extend Esri ArcGIS integration support to desktop users. New features in version 4.0 include:
Improved Mobile App User Experience
Re-imagined User Experience: We have completely rebuilt the Edge mobile user interface incorporating both years of user feedback from the field and interactive design cycles with live users.
Responsive Split Screen View: When holding your tablet or larger mobile device in landscape mode, new split screens will automatically allow you to view lists/maps or lists/details all on one screen.
Detailed List View: The new detailed list view shows more of your important note data making it easier than ever to find the notes you're looking for and enables one-tap actions directly from the list.
New Field Data Collection and Data Management Features
Tabbed App Navigation: With the new, easier to reach tabbed navigation, it's easier than ever to collect data in the field.  You are always one tap away from the data or feature you need to do your job.
Quick Capture Button: Allows you to create notes, complete forms, take photos, drop points and draw lines/polygons from virtually anywhere in the app, with only one tap.
One-Tap Forms and Maps Lists: Now you can view all your form templates, and instantly create notes using them, or view all your offline maps and directly access them, from one master list.
Unlimited Attachments: Now you can attach as many forms, photos or videos as you would like to a single note.  No more having to choose between multiple forms, documents or media attachments.
Enhanced Mapping Options
Google® and Apple® maps: Standard, satellite and hybrid maps are available for data collection and are paired with new precise location pin icons for a cutting edge data collection experience.
Precise Location: Capture a more accurate location when creating notes by using the center crosshair target and coordinate level accuracy for dropping points and drawing lines/polygons.
Filter by Map Extent:  This new feature keeps the notes on your map and in your list dynamically in sync, just one more way to make it easier to navigate an area of interest and find the notes you need.
Quick Basemap Preview: Preview your online and offline basemaps in real-time from the selection screen to easily choose the map you're looking for with one tap and no toggling back & forth.
New Tool for Esri ArcGIS Integration
New Arc2Edge Desktop Plug-In: Enable ArcGIS Desktop users to share maps and GIS features with TerraGo Edge mobile users to access in the field, and roundtrip feature updates back to ArcGIS.
And More…Learn more about all the new features in the TerraGo Edge 4.0 Product Release Notes.