TerraGo Unveils Groundbreaking OpenGeoPDF Technology
OpenGeoPDF is a collection of technologies that combine open spatial database features and application logic within portable, intelligent maps.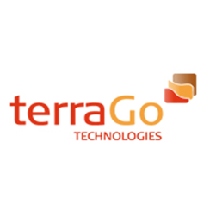 TerraGo, a leading global provider of location intelligence solutions, is pleased to announce the release of OpenGeoPDF technology, now available with TerraGo Publisher® for ArcGIS®, TerraGo Composer® and TerraGo Toolbar®.
OpenGeoPDF is the next-generation of GeoPDF® technology. More than an extension of GeoPDF, OpenGeoPDF is a collection of IT and geospatial standards and technologies. It combines spatial database features and application logic, which leverage Geospatial Information Systems (GIS) to enable radically new customer workflows and deliver map and data-driven applications to anyone, anywhere.
"TerraGo's integration of OGC GeoPackage is a leap forward for cross-platform interoperability and geospatial intelligence sharing across the entire enterprise and among different organizations," said Paul Creaner, Examiner of Maps – GIS, An Garda Síochána, Ireland's National Police Service. "The ability to share portable containers of geographic information in an open, universal transfer format breaks down traditional barriers of proprietary software formats in a fundamentally important way."
"We developed the first generation of GeoPDF software because we found that by adding geo to document workflow, it transformed static maps into interactive applications that anyone could use," said George Demmy, Chief Technology Officer, TerraGo. "However, we could only go so far within the confines of ISO 32000 and PDF.  By integrating technologies, such as those which surround GeoPackage, we open up new possibilities for applications, workflows and collaboration. It's this mashup of emerging technologies and open standards that we call OpenGeoPDF."
One of the many benefits of the OpenGeoPDF approach is that GeoPDF maps with embedded feature attributes can be accessed, searched and extracted as an OGC (Open Geospatial Consortium) GeoPackage, using any PDF-compatible software. OpenGeoPDF offers limitless, new possibilities for geospatial data interchange and creates much richer applications for end users. These applications leverage potentially hundreds of thousands of features and their attributes by simply using TerraGo Toolbar for Adobe Reader®.
###
About TerraGo
TerraGo makes software applications and mobile apps that make it easy for our customers to collect data, share information and work together anywhere, any time.    From sharing feature-rich maps and imagery to deploying on-demand apps for a mobile workforce, TerraGo builds intuitive products that enable collaboration from any place on the planet.
Founded in 2005, TerraGo invented the industry's most widely adopted geospatial collaboration technology with its innovative GeoPDF products and is revolutionizing field data collection with its TerraGo Edge mobile platform.
TerraGo's customers include the world's leading defense and intelligence departments, government agencies, non-profits and commercial enterprises in every industry, with over 1,500 global customers based in over 70 countries and all 50 US states.