Unmanned Aerial Vehicles (UAVs) Have Arrived as A Reliable Geospatial Technology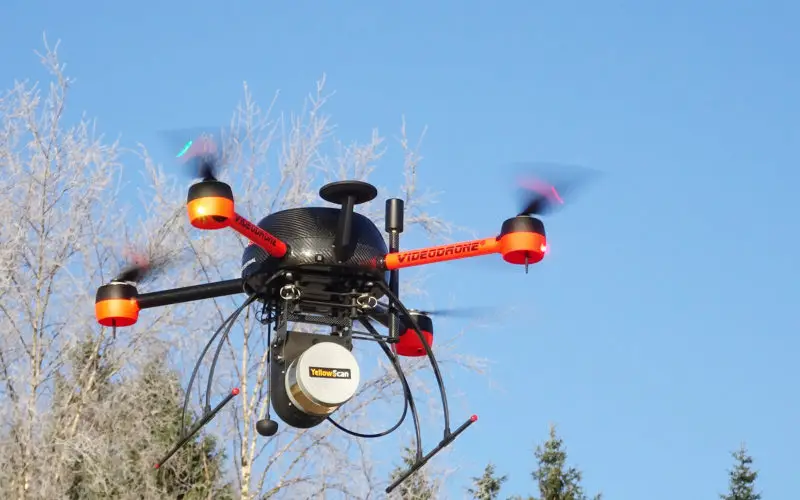 The large scale adoption of Unmanned Aerial Vehicles in the last decade for Geospatial Data capture has brought about a radical change in the accuracy, speed and timeliness in project delivery in almost every field, ranging from surveys, imaging, surveillance, inspection and many more. The capability, accuracy, resolution, day/night operation and sophistication of this component of Geospatial Technology coupled with processing software, data storage and ease of handling have matured to an extent that it has become the backbone of many survey and GIS operations.
At present the main type of data obtained from the Unmanned Aerial Vehicles (UAVs) technology is photogrammetry. Though Light Detection and Ranging (lidar) is the newest technology to enter the unmanned aerial vehicle industry, it still needs to be developed further for it to be widely used as another type of data set that can be accepted as an industry standard.
The UAV technology provides high resolution, low-level survey and mapping that provide, amongst others, the following data and information:
Multispectral Photogrammetric Data
Geospatial Point Cloud Generation
Geo-referenced Ortho-Mosaics
Multispectral Imagery
NDVI Analysis
Crop Yield Estimate
Crop Health
Data from inaccessible areas like fields, densely forested areas, mountainous areas etc
The amount of data collected and derived from UAVs is proving to be a game changer with respect to the high resolution achieved, the speed of data delivery, cost of data capture and the range of products that can be created or derived from the captured data. For possibly the first time, access to the much needed detailed, reliable and  repeatable data that does not come at an exorbitant cost, has become easier than ever before. Another great advantage is the near elimination of ground truthing that needs to be done in the field as details can be identified easily in the imagery.
The ability to generate an image from a certain point in space and record that GPS location, and to return to that same location at any time is a unique tool for administrators to obtain change detection of the terrain that will enable them to deliver services, relief and compensation in near real time. It is also an ideal solution for project reporting, as engineers can see their developments grow and expand in a unique way.
The caution has to be exercised with the use of any data. The same caution has to be exercised when using high-resolution data obtained from UAVs. The data still needs to go through strict checking and editing processes to ensure the end-user gets reliable and usable data that he so urgently requires.
The issue of June 2019 focuses on the "Unmanned Aerial Vehicles (UAVs) Have Arrived as A Reliable Geospatial Technology".