What's New in ArcGIS Earth v1.8?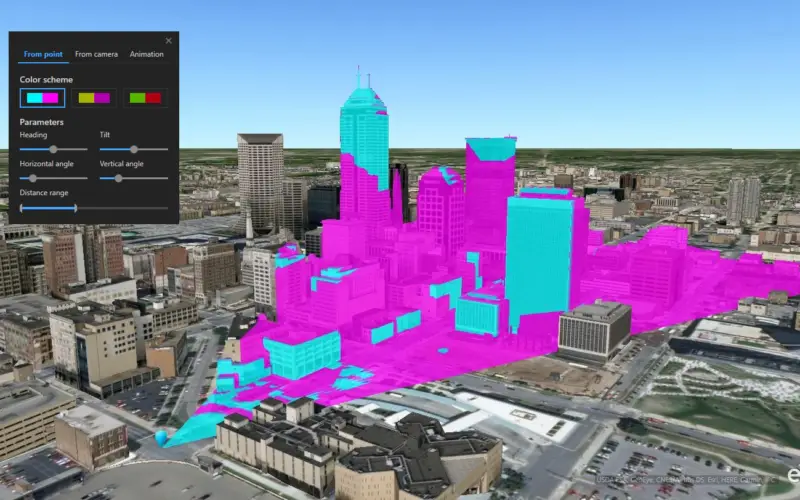 Recently Esri has introduced the latest version of ArcGIS Earth v1.8.  ArcGIS Earth 1.8 delivers interactive analysis tools such as elevation profile, 3D measure, line of sight, and viewshed—with much more to come.
Tell your story by using the new bookmark function, which allows users to easily save areas of interest and navigate through a specific geographic location. You can also play a tour of bookmarks by sequence to communicate insights from any area of your choosing.
ArcGIS Earth 1.8 comes fully equipped with the new identify and edit drawing element features, which had been requested by users. Along with the update, ArcGIS Earth now supports the addition of web scenes and web maps from portals.
Take your geospatial data and tell your story any way you see fit. The possibilities are endless in ArcGIS Earth 1.8.
ArcGIS Earth1.8 introduces the following 3D analysis capabilities:
Elevation profile

—Create a profile graph to visualize elevation change over a continuous distance.

Line of sight

—Perform interactive line of sight analysis from point or camera, and play animations.

Viewshed

—Perform interactive viewshed analysis from point or camera, and play animations.

3D measure

—Measure horizontal, direct, and vertical distance between two points in 3D.
ArcGIS Earth 1.8 includes the following new feature capabilities:
Support to perform interactive analysis including elevation profile, line of sight analysis and viewshed analysis
Support to merge web scene and web map layers to 

ArcGIS Earth

Support to measure distances in 3D
Published 

ArcGIS Earth

 to the Microsoft Store
Added bookmarks so you can save a specific location and refer to it later
Added explore mode to explore an area of interest with predefined flight paths
Support to add layer by entering its portal item URL
Support feature collection
Source: ArcGIS Earth