Blue Raster Incorporates Esri Technology into DC Office of Zoning Map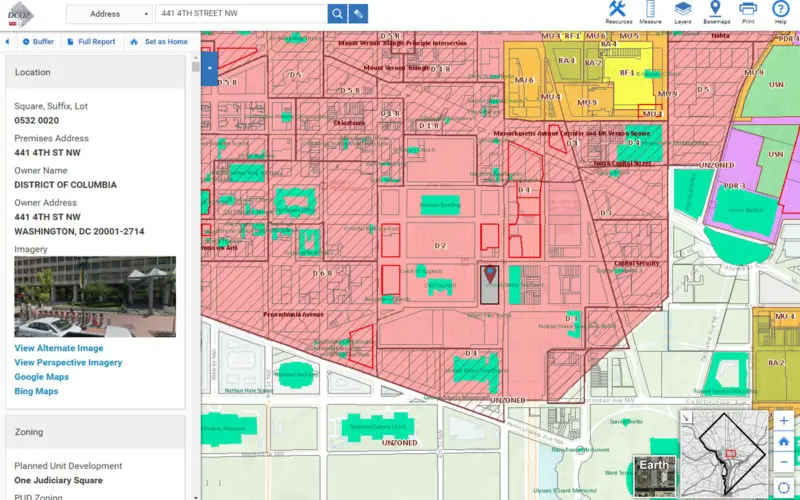 Constituents Can Leverage Open Data through Mobile Devices for Easy Access to Detailed Zoning and Planning Information
Redlands, California—Esri has announced that the Washington, DC, Office of Zoning (DCOZ) has released a new 2016 Zoning Handbook and interactive Zoning Map. Esri partner Blue Raster, based in Arlington, Virginia, developed the map using the ArcGIS platform. Through their internal partnership, Zoning and the DC Office of Planning, realized a revision was long overdue. This is the first time the Zoning Regulations and Zoning Map have been comprehensively revised since 1958. The handbook and map are accessible fromDCOZ's website.
"The new ZR16 Zoning Map application and the Zoning Handbook generate a greater active interest in zoning by presenting visual data and a lot of content in a clear and concise manner. Blue Raster effectively worked to translate DCOZ's vision into an application we are all proud of," said Nyambi A. Nyambi, chief technology officer, District of Columbia Office of Zoning.
The new Zoning Map includes the following:
Detailed zoning data
Customized reports for zoning and planning information
Responsive design for mobile devices
High-resolution cartographic printing and documents
Ability to leverage the wealth of data from DC Office of the Chief Technology Officer open data
New ways of accessing information for Washington, DC, citizens and businesses
"The team at Blue Raster is very excited to work with the DC Office of Zoning to deliver the new interactive mapping application," said Stephan Ansari, principal, Blue Raster. "Ready access to the new Zoning Regulations empowers DC government, citizens, and developers to continue the historic revitalization of our nation's capital."
The new Zoning Regulations will become effective on September 6, 2016.
"The Zoning Handbook will help residents in the DC area understand and use the updated Zoning Regulations," said Anthony Puzzo, Esri. "Blue Raster created an intuitive interactive map app to make the vast amount of important zoning information that is associated with properties in this area more accessible."