Copernicus Satellite Data for Cultural Heritage Monitoring and Preservation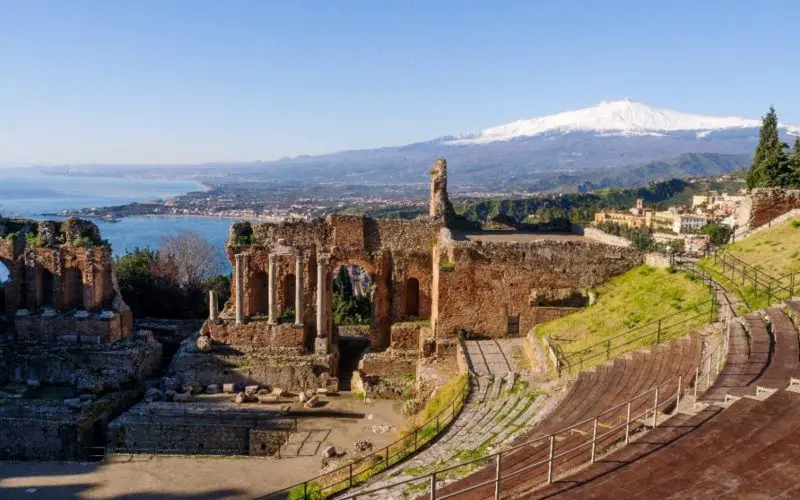 The free and open data and information delivered by the Copernicus programme represents a valuable resource for Cultural Heritage monitoring and preservation at European and global level.
The data and information offered by the Copernicus programme can contribute to tangible and natural cultural heritage preservation and management. Earth Observation (EO) data is becoming increasingly instrumental, with numerous projects and applications aimed at providing products tailored to the needs of cultural heritage.
Tools integrating EO data into daily cultural heritage-related  activities are already in place – a good example of them is the online training environment "SpaceToPlace – EO to Empower UNESCO Site Managers" from Heidelberg University, winner of the 2016 Copernicus Masters University Challenge. Its objective is to provide UNESCO site managers and planning authorities with the right tools and expertise to incorporate Copernicus Sentinel data into their daily work processes and operational routines.
The key challenge of the use of EO data for cultural heritage monitoring is the development of tailored products, more than the necessity of new types of space-based observations, therefore research is necessary in this case. As of today, several H2020 projects are looking in this direction.
Few major projects for cultural heritage monitoring and prevention are:
The HERACLES (HEritage Resilience Against CLimate Events on-Site) project aims at designing, validating and promoting responsive systems/solutions for the effective resilience of cultural heritage sites against the effects of Climate Change. Copernicus could enable continuous monitoring of high-risk cultural heritage sites. Specific products such as change detection analysis (optical imagery) or deformation analysis (SAR imagery) have proven to be extremely beneficial for preventive action in these sites.
The PROTection of European Cultural HEritage from GeO-hazards (PROTHEGO) project aims to make an innovative contribution towards the analysis of geo-hazards across European cultural heritage areas. Cultural heritage sites are impacted and threatened by several internal and external factors, with both rapid and slow onset, including natural hazards, such as landslides, sinkholes, settlement, subsidence, earthquakes or extreme meteorological events. PROTHEGO applies novel space technology based on radar interferometry (InSAR) to monitor monuments and sites in Europe which are potentially at-risk due to geo-hazards.
Lastly, the HERCULES (Sustainable Futures for Europe's Heritage in Cultural Landscapes) projectfocuses on the use of Copernicus data to support sustainable and cost-effective landscape monitoring. The objective is to empower public and private actors to protect and sustainably manage cultural landscapes at a local, national and pan-European level. Copernicus is particularly useful thanks to its high-resolution (Sentinel-2) and Medium-Resolution (Sentinel-3) multi-spectral optical imagery.
Source: Copernicus