Geospatial Corporation Releases Geounderground Version 2.2
Latest Release of Cloud-Based GIS Offered as Free 14-Day Trial; Includes Geo-Docs File Sharing Platform and Access to Updated Interactive Tutorial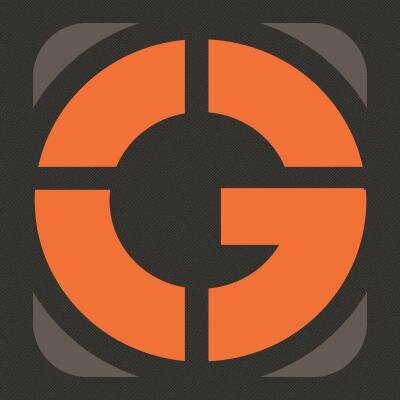 PITTSBURGH, February 2, 2015 — (OTC Pink: "GSPH"), Geospatial Corporation announced today the release of GeoUnderground version 2.2. GeoUnderground is a secure, enterprise strength, location-based Infrastructure Management System delivered via the cloud in a SaaS model with a single low monthly fee.
GeoUnderground allows users to securely gather, share, view and edit all types of geo-referenced information from their laptop, tablet or phone. Engineers, contractors and utility employees in the field can easily collaborate and share data with colleagues located anywhere in the world without the need for expensive hardware, software or trained GIS technicians.
Geo-Docs is a file-sharing platform within GeoUnderground allowing for real-time document sharing, editing and data management on an interactive map. Geo-Docs stores, shares and manages via the cloud, geo-referenced video, photos, schedules, inspection documents, forms or any other information needed to successfully complete a new construction project, a renovation or an asset management program.
Great things about Geo-Docs:
-All of your files are geo-referenced. They are in one-place and they are accessible by clicking on your digital map on your phone or tablet or by using our GeoUnderground powerful search functionality.
-All of your information is safe and secure. Your administrator securely manages access to all data on Geo-Docs and you determine permissions.
-Full integration with GeoUnderground. As an integral function of GeoUnderground, Geo-Docs fully integrates with GeoUnderground allowing you to access and view geo-referenced data on a map of your project – no matter how small or large.
-Worldwide coverage and the ability to manage multiple projects on a global basis.
-Editing, additions and mark-ups in the field. As a cloud based platform, data can be captured, edited from anywhere and anytime via a conventional browser, and can be reviewed and discussed in real time.
-Google Maps as a base map, familiar to all
Additional enhancements and modifications have added new and improved file import functionality with increased speed. Users now have the ability to import KML, KMZ and most types of DWG files easily into GeoUnderground. KML stands for Keyhole Markup Language and is an XML file used to display geographic data in a mapping browser. KMZ stands for Keyhole Markup Language Zipped and is a compressed version of KML. In our prior releases, only certain DWG files could be imported into GeoUnderground. Our Release Version 2.2 has added the ability to import DWG files that were created with AutoCAD and contain spatial reference information.
Andrew Merski, Geospatial's CTO stated, "We're very proud of the product our development team has achieved with GeoUnderground. The versatility and ease of use bring enterprise GIS capabilities and a revolutionary Software-as-a-Service (SaaS) low monthly subscription model to your tablet or phone."
About Geospatial Corporation
Geospatial Corporation utilizes integrated technologies to determine the accurate location and position of underground pipelines, conduits and other underground infrastructure data allowing Geospatial to create accurate three-dimensional (3D) digital maps and models of underground infrastructure. Our website is www.GeospatialCorporation.com. The Company manages this critical infrastructure data on its Cloud-Based GIS Portal called GeoUnderground, our proprietary GIS platform custom designed around the Google Maps API. (www.GeoUnderground.com).
GeoUnderground is the company's powerful Cloud-Based geographic information system (GIS) data -base that enables users to view and utilize this 3D pipeline mapping information securely from any desktop or mobile device. GeoUnderground seamlessly integrates with Geospatial's technologies gathering underground, underwater or above ground geo-referenced digital information of all types of infrastructure.
Licensed users, for the first time, have available a suite of technologies allowing them to collect data and create highly accurate 3D maps and models of both above-ground and below-ground infrastructure and view and share this valuable information in a secure manner with their peers and associates anywhere in the world through a conventional browser via the Cloud.
Geospatial provides integrated data acquisition technologies that accurately locate and map underground and above ground infrastructure assets such as pipelines and surface features via its GeoUnderground Cloud-Based Portal.
Forward looking statements
This press release contains forward-looking information within the meaning of the Private Securities Litigation Reform Act of 1995, Section 27A of the Securities Act of 1993 and Section 21E of the Securities Exchange Act of 1934 and is subject to the safe harbor created by those laws. These forward-looking statements, if any, are based upon a number of assumptions and estimates that are subject to significant uncertainties that involve known and unknown risks, many of which are beyond our control and are not guarantees of future performance. Actual outcomes and results could materially differ from what is expressed, implied, or forecasted in any such forward-looking statements and any such difference may be caused by risk factors listed from time to time in the Company's news releases and/or its filings or as a result of other factors.
Source:
Geospatial Corporation
Mark A. Smith – Chairman & CEO
Voice: 724-353-3400
Email: Mark.Smith@GeospatialCorp.com
www.GeospatialCorporation.com