Geospatial Sewerage Surveillance System to Detect Early Warning for Covid
Transerve Technologies, an Indian start-up has come up with a Geospatial Sewerage Surveillance system to Detect Early Warning for Covid.
The past few days may be a relief for Indian as the rate of Positive Covid cases has shown a decline. However, citing the example of European countries such as the United Kingdom, Union Health Minister Harsh Vardhan said that the number of infections has gone up with the onset of winter. 
In view of these, it would not be wrong to assume that the winter season may see an increase in the rates of transmission of Sars Cov-2 in the Indian context too.
The forthcoming risk of Stage 3 (Community spread) is looming in India. While the Government is largely focusing on mass testing and vaccination trials, an important aspect that is being overlooked is a mechanism to detect primary traces of COVID-19 in a community, way before any official case is reported there. Strict monitoring is crucial to control the spread of infection.
Transerve has introduced a 'Geospatial Sewerage Surveillance' model which offers community-based group testing with routine monitoring of sewage as a non-invasive early warning tool. In fact, wastewater testing can also be used as an early warning sign if the virus returns.
This surveillance model can not only be useful as an early warning sign for Covid but also for future outbreaks as well.
This model has been successfully implemented in detecting illegal drug use in Australia, to eradicate polio in Israel, track salmonella outbreaks in Hawaii, to name a few.
In India, where approximately 38% of households dispose of their wastes into septic tanks and 33% of households are connected to a piped sewer system.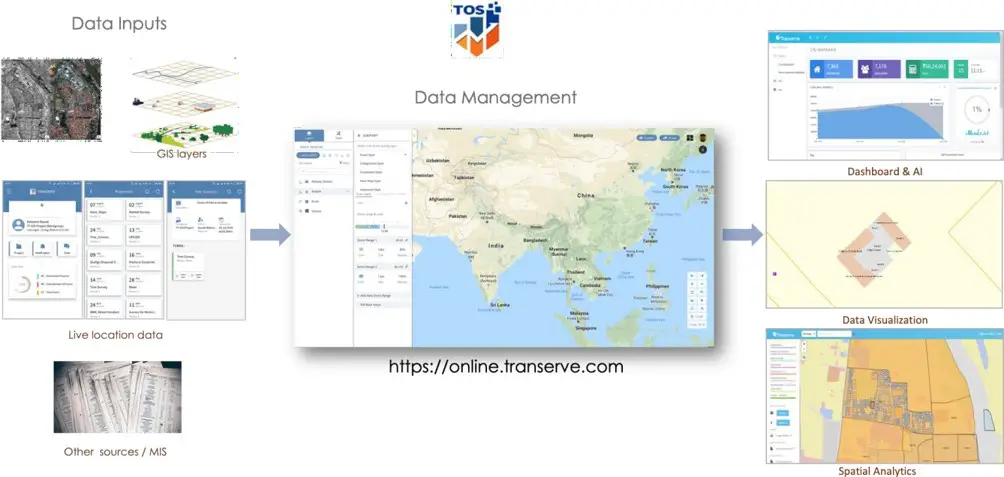 The proposed Geospatial Sewerage Surveillance solution has the potential to cover this 70% of households for tracing early signs of infection. Built on a cloud-based tool 'Transerve Online Stack', this solution tracks the movement of Faecal Sludge Management (FSM) by collecting data using spatial analytics, location on mobile devices, and studying the patterns over time and geography.
Explaining the functionality of Geospatial Sewerage Surveillance solution, Mr. Ashwani Rawat, Co-Founder, Transerve said –
This process involves configuring optimal sampling from wastewater and Faecal Sludge Management (FSM) nodal collection points, community aggregation points, and FSM truck routes. These samples can be further collected at predefined intervals and shared for appropriate testing. Post the testing phase if any Covid positive result is received, the potential cluster will be flagged for necessary action.
Transerve was seed-funded by IIM Ahmedabad, and now has Omidyar Network and Tara India Fund as its marquee social impact early-stage investors.
Also Read –
Big Data for Effective Decision Making – A Talk with Ashwani Rawat, Co-Founder & Director of Transerve Technologies