Kongsberg Geospatial & AirMap Deliver Real-Time Airspace Awareness and Tools for Drone Flight Beyond Visual Line of Sight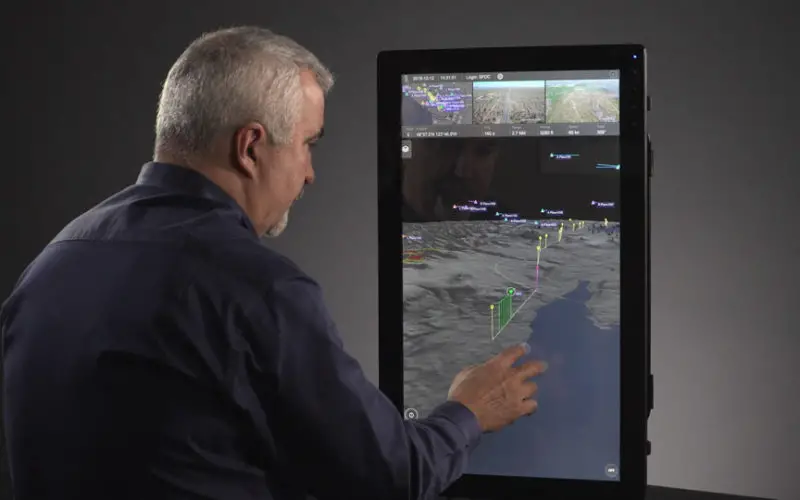 Ottawa, CA: Kongsberg Geospatial, an Ottawa-based developer of real-time, mission critical, geospatial visualisation software, and AirMap, the leading airspace management platform for drones, announced today that they will be delivering AirMap's real-time airspace services to users of the Kongsberg Geospatial IRIS UAS situational awareness display.
Kongsberg Geospatial has been providing technology for military UAV platforms for over a decade, and is now actively working with industry and regulatory groups in the United States and Canada to develop a simple, portable display for civilian UAV operators that provides them with a unified situational awareness picture, combining a wide range of live data feeds into an easy-to-understand display format that will enable drone flight beyond visual line of sight.
AirMap is the world's leading airspace management platform for unmanned aircraft, and provides drone operators and other airspace stakeholders with real-time information about airspace conditions and tools for digital communication and flight. AirMap's airspace data – which includes information about airspace advisories and requirements, as well as live data about wildfires, temporary flight restrictions, and other flight-critical events – will be visualized by the IRIS display in 2D and 3D.
Operators will also be able to use AirMap's Digital Notice and Awareness System (D-NAS) to communicate with participating air traffic control authorities and obtain digital authorization for flights in controlled airspace.
"The expertise and capability of AirMap is exactly the type of partnership we are looking for to improve our technology," said Ranald McGillis, President of Kongsberg Geospatial. "We are very pleased to join with AirMap to help lead the way in the emerging drone aviation market, where real-time situational awareness will be needed to ensure safety."
"Integrating AirMap platform services with the Kongsberg Geospatial IRIS display creates a powerful tool to enhance safety for commercial UAS operators as they take to the skies – and begin to fly beyond visual line of sight," said Ben Marcus, CEO of AirMap. "We're excited to bring our airspace services to the commercial operators who use IRIS."
To learn more about Kongsberg Geospatial, visit their website at www.kongsberggeospatial.com.
To learn more about AirMap's solutions for the UAS industry, visit www.airmap.com.