Latest SuperGIS Desktop 3.2 Enhances Map Display Performance and Analysis Functions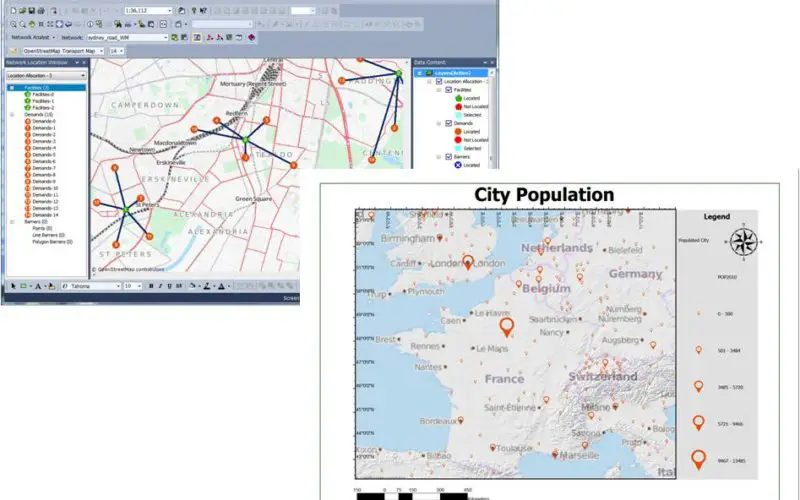 Developed by Supergeo, the latest Desktop GIS, SuperGIS Desktop 3.2 now provides users with a more powerful and comprehensive platform to display and edit GIS data by improving stability, accelerating map display performance and adding more analysis tools.
SuperGIS Desktop 3.2 integrates abundant GIS tools to offer users from various domains a professional platform for geoprocessing, analyzing, displaying, editing, managing, and querying spatial data even faster and more easily.
The newest SuperGIS Desktop 3.2 greatly improves its display and editing capabilities to upgrade visualization effect of layers and features, enhances feature rendering algorithm and boosts layout display, including the settings of legends and grids as well as to better quality of printed map. Also, Microsoft Excel 2010 file format is also supported now to help users build GIS data with ease. Parcel Editor is also elevated in providing users with more convenient interface.
In terms of projections, SuperGIS Desktop 3.2 now supports Lebanese projection coordinate systems to facilitate global GIS data usage. Furthermore, SuperGIS Toolkit within SuperGIS Desktop 3.2 also adds diverse data processing and analysis functions such as Central Feature, Average Nearest Neighbor and so forth. Besides, Spatial Join and Field Statistics are improved for offering more analyses to users.
SuperGIS Desktop 3.2 Network Analyst Extension is also updated to provide new algorithms of location allocation analysis including Minimize Impedance, Maximize Coverage and Minimize Facilities. Plentiful and comprehensive analysis functions are supplied, and analysis stability is strengthened for worldwide GIS professionals.
Feel free to download the newest trial of SuperGIS Desktop3.2:   http://www.supergeotek.com/download_6_desktop.aspx
#  #  #
About Supergeo
Supergeo Technologies Inc. is a leading global provider of GIS software and solutions. Since the establishment, Supergeo has been dedicated to providing state-of-the-art geospatial technologies and comprehensive services for customers around the world. It is our vision to help users utilize geospatial technologies to create a better world.
Supergeo software and applications have been spread over the world to be the backbone of the world's mapping and spatial analysis. Supergeo is the professional GIS vendor, providing GIS-related users with complete GIS solutions for desktop, mobile, server, and Internet platforms.
Marketing Contact:
Patty Chen
Supergeo Technologies Inc.
5F, No. 71, Sec. 1, Zhouzi St., Taipei, 114, TAIWAN
TEL:+886-2-2659 1899
Website: http://www.supergeotek.com
Email: patty@supergeotek.com