NAU Scientist Uses Remote Sensing to Detect Groundwater in Drought-stricken East Africa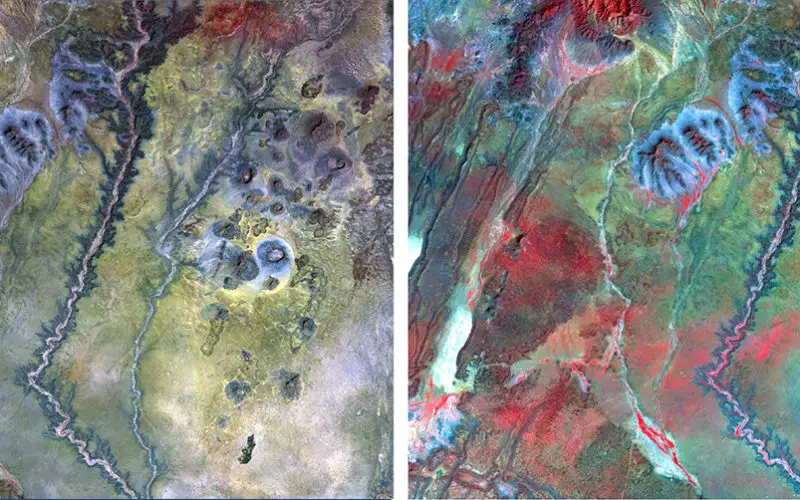 Drought is a condition when a region notes a deficiency in its water supply whether surface or underground water. A drought can last for months or years, or may be declared after as few as 15 days.
Water scarcity has been frequently occurring these days in many parts of the world, and a series of unprecedented droughts in the already impoverished areas of east Africa, chiefly northern Kenya and eastern Ethiopia, have affected millions of people in the region in the past several years, including many refugees from neighboring Somalia. Resulting in crop failures and thus food shortages. This further escalates to cause severe malnourishment and the lack of safe drinking water for both humans and livestock in this arid region.
Northern Arizona University remote sensing scientist and adjunct research professor Pat Chavez was recently awarded a $270,000 grant by the United States Geological Survey (USGS) to join a project funded by the United States Agency for International Development (USAID), "Investigate the Use of Remote Sensing to Detect and Map Potential Ground Water Resources in Eastern Africa." Working closely with hydrologists and a digital image analyst at the USGS, Chavez and NAU geospatial scientist Scott Kelly will investigate the use of remotely sensed satellite image data in conjunction with hydrological and geological data to generate models that will identify and map the locations of potential sources of groundwater resources at three study sites in Kenya and Ethiopia.
"USGS hydrological expertise will also be critical to the project," Chavez said. "The remote sensing data sets and analyses will help identify potential areas of interest based on surface and near-surface landscape characteristics, and the hydrological maps and field data will be used to refine and enhance the results."
Beyond pinpointing specific areas for local agencies in Kenya and Ethiopia to drill wells, the team will create models based on readily available satellite image and hydrological data sets that can be used in not only other sites within Kenya and Ethiopia, but also in other arid regions of Africa. Once the procedures and models are developed, they will be in the public domain and available for others to use, including other countries or nonprofit agencies.
"The USGS is interested in developing these capabilities and transferring them to other countries for humanitarian purposes—not for profit," Chavez said.
The resulting models will enable in-country officials to explore and assess satellite image data sets combined with geologic and hydrologic data to help identify potential sources of groundwater. Landscape features the scientists will consider in the project include topography, watershed boundaries, surface slope, geology, fractures, permeability of the soils and vegetation.
A wide range of remotely sensed data sets will be used for the research. Data sets will include satellite images collected by Landsat Thematic Mappers, satellite radar images, a Digital Elevation Model (DEM) collected by the Shuttle Radar Terrain Mission (SRTM), image data collected by the Moderate Resolution Imaging Spectroradiometer (MODIS) and high-resolution images collected by commercial satellites.
The digital topographic image data collected by one of the NASA space shuttle missions will be a key data set to help analyze and map geologic fractures in the areas of interest, which can be important indicators for the presence of groundwater. The radar image data sets will be important, not only because of their high spatial resolution, but also because of their ability to penetrate through several meters of dry soil and sand, which can be used to detect and map historical drainage patterns that are not visible on the surface.
Source: NAU News