PhD Candidate Unmanned Aerial Vehicles (UAVs) for Cadastral Mapping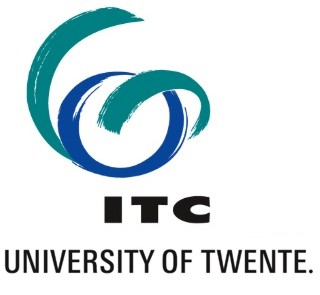 The University of Twente. We stand for life sciences and technology. High tech and human touch. Education and research that matter. New technology which drives change, innovation and progress in society. The University of Twente is the only campus university in the Netherlands; divided over six faculties we provide more than fifty educational programmes.
The Faculty of Geo-Information Science and Earth Observation (ITC) of the University of Twente provides international postgraduate education, research and project services in the field of geo-information science and earth observation using remote sensing and GIS.
The Department of Urban and Regional Planning and Geo-Information Management (PGM) together with the Department of Earth Observation Science (EOS) of the Faculty of Geo-Information Science and Earth Observation (ITC), University of Twente in Enschede, the Netherlands, have two full-time vacant PhD Candidate positions. Both will work in the project "its4land: Geospatial technology innovations for land tenure security in East Africa".
This project is funded by the European Commission's Horizon 2020 research programme.
Position Name: PhD Candidate (Promovendus) "Unmanned aerial vehicles (UAVs) for cadastral mapping".
No. of Position: 02
Salary: Gross monthly salary ranges from € 2,125.- in the first year to € 2,717.- in the last year, exclusive of allowances, in accordance with the job profile Promovendus, under the University System for Job Classification (UJC).
Job Description: 
You will analyze the current status of UAV-flight regulations in several East African target countries and come up with designs for decision makers and practitioners for future regulations and workflows. You will also analyze the need for ground-truthing, and implement and test methods to mitigate the need for ground surveys. UAVs have reached a certain level of maturity for professional civil applications, including cadastral development. However, compared to established workflows based on manned airborne photography, key issues still hinder efficient use of UAVs in practice.
Requirement: 
You must hold a MSc degree, obtained no more than 5 years ago, related to geoinformatics and/or land administration, with expertise in photogrammetry/computer vision, programming, and preferably cadastral studies in developing contexts. Because of the involvement of private sector, government, and community groups, it is required that you must be at ease communicating and discussing with these partners (in English). In joint meetings research results must be presented to them and next steps discussed. Some limited contributions to education in ITC courses may be required.
How to Apply
Deadline: before 5 November 2015
Additional information can be obtained from Dr. Rohan Bennett (mail: r.m.bennett@utwente.nl, phone: +31 53 4874339). Prof. Jaap Zevenbergen (j.a.zevenbergen@utwente.nl, phone: +31 53 4874351) is the respective Promotor for this position. Dr. Markus Gerke (m.gerke@utwente.nl, phone: +31 53 4874522) is also involved in the supervision.
Please submit your application through the form on http://www.utwente.nl/vacatures/en/ before 5 November 2015 (or choose "apply now" below).
Read more at https://goo.gl/0vrv6B