Remote Sensing and GIS for Sustainable Forest Management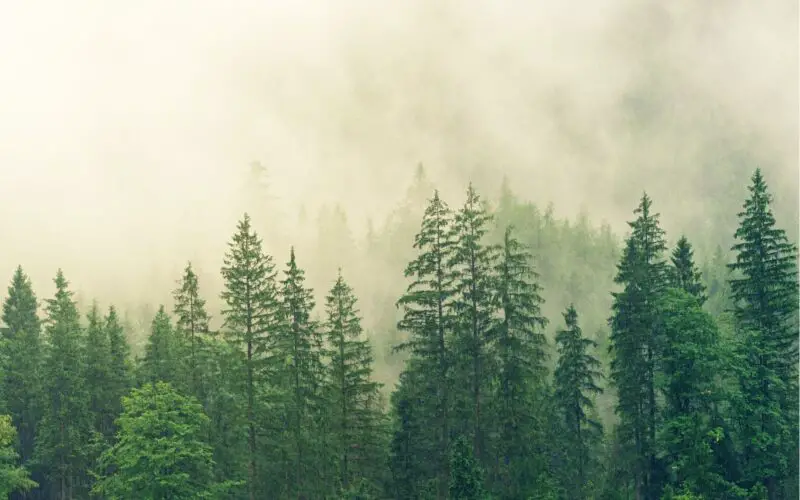 Remote sensing is the ability to obtain information about a specific object without physically contacting it. This technology is heavily applied in Forest Monitoring to get pictures of the earth's surface, made possible using sensors on drones, aircraft, and satellites. The images collected by the satellites can be used to create 3D visualization of forests, access the distribution of forest ecosystems, and measure the overall changes in farm yields across different seasons.
Using remote sensing, we can constantly monitor the characteristics of forests in quantitative and qualitative ways. All of this data collected from satellites will help further research and development. That is why in this article, we will discuss the use of remote sensing and GIS for sustainable forest management.
The issue of forest management
Before breaking down all the issues encountered in forest management, let's first define forest management. It is finding the balance between meeting the needs of a rapidly growing human population and ensuring that the ecosystems found within the forests are preserved and thrive. Therefore, sustainable forest management consists of many factors such as biodiversity, forest health, and fighting against forest disease and wildfires.
The forest management problem is complex, and new challenges come up daily. An increase in demand for forest resources is the leading cause of irreversible forest and land damage. However, this has also led to the rise in forest protection efforts.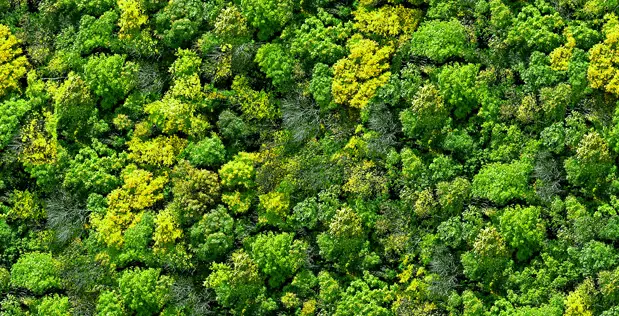 The need for forest management
Forest inventory is crucial for planning all the business activities related to forest resources. They contain data on forest resources, making them useful when creating policies.
The data needed for forest management include wood procurement potential, forest cover, growing stock volume, and biomass carbon balance. The inventories are mainly based on field samples. However, the inaccuracy of forest attribute maps makes them inadequate for forest management planning. The information used for forest management is gathered using remote sensing techniques.
Remote sensing and GIS technology use cases in forest management
Forest conversion studies
With the help of remote sensing satellites, scientists can track the changes in forests. They can monitor the process of deforestation and desertification. This is possible using processed information collected by remote sensors on satellites. Also, experts are using techniques such as logical operations and image differencing techniques to measure the extent of forest degradation worldwide.
Assessment of resources
Resource assessment is a crucial factor in preserving forests and preventing degradation. Satellites can access the forests and determine how much resources can be extracted to meet the needs of humans while avoiding degradation. This ensures that unnecessary exploitation of the forests does not occur and that people extract only needed resources. The efforts to completely stop deforestation are still in progress, and experts are looking for alternatives to provide humans with the forest resources needed to live. With the help of technologies such as remote sensing, research can find better ways to save the environment.
Accurate representation of multi-layered sites is made possible by using hydrology and elevation
Geographic Information Systems are crucial when accessing the possibilities and impact of forest fires because they provide accurate information on the structure of the forest. Remote sensing can provide a graphical representation of infrastructure and roads, which are helpful in emergencies and fire mapping. This will help to know how the surrounding ecosystems will be affected by forest fires.
Remote sensing can also provide information on the land and vegetation distribution of the forest. Using this technology, we can map and collect data on the inaccessible areas within a forest. It can provide us with locations of specific types of plant species and where to find mineral deposits.
Forest surveillance
Forest authorities can also use remote sensing to monitor different forest areas. Using this data, they can distribute better and use forest resources. It can also provide accurate information on the best places to plant trees. With remote sensing, foresters can map out entire forests without needing to do it manually. This data can now be used by different businesses interested in investing in some forest regions.
Forest fire damage evaluation
Remote sensing is also an excellent tool for accessing the damage caused by wildfires. Furthermore, it can identify hot spots and areas that are more prone to fires. All of this data is useful in forest management. It will help experts predict, prevent, and control fires efficiently.
Final thoughts
Forests take up a considerable amount of land on the earth's surface. They are helpful to humans and are homes to millions of different species. Therefore, with the help of remote sensing technology, we can manage forest resources efficiently and prevent deforestation.
Also Read –
Forest Cover Monitoring In Urban Agglomeration Using Google Earth Satellite Image – A Case of Bhubaneswar City, Odisha