Revolutionizing Mine Surveying with Remote LiDAR Surveys via Internet: Drone-in-a-Box Technology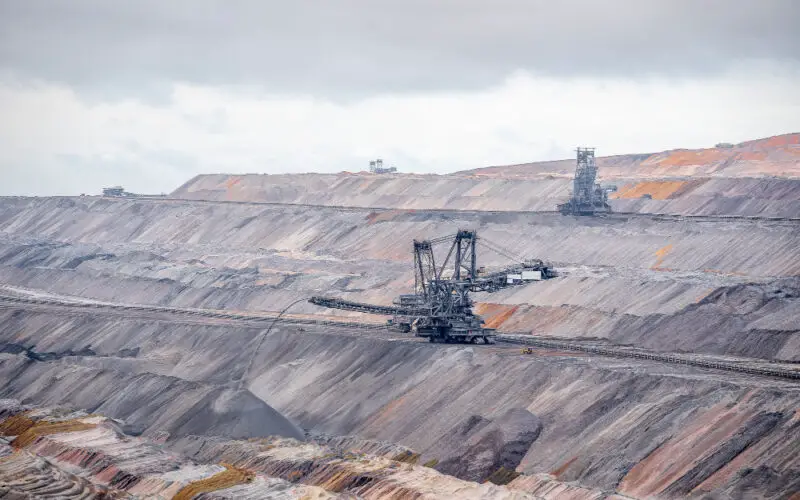 Remote mine LiDAR surveys via the internet (drone-in-a-box) is a technology that allows for the remote surveying of mines using LiDAR (Light Detection and Ranging) technology. This technology involves the use of drones that are equipped with LiDAR sensors to scan and collect data on the terrain, structures, and other features of the mine.
Remote mine LiDAR surveys via the internet (drone-in-a-box) is a relatively new technology, but it has already shown significant potential in the mining industry.
The drone is controlled remotely through the internet using a "drone-in-a-box" system, which allows for autonomous take-off, flight, and landing. This system also includes a charging station for the drone, as well as a data processing and storage unit for the collected LiDAR data.
LiDAR technology uses lasers to create highly detailed 3D maps of the terrain and structures in a mine. This information can be used to identify potential safety hazards, optimize mining operations, and improve overall productivity.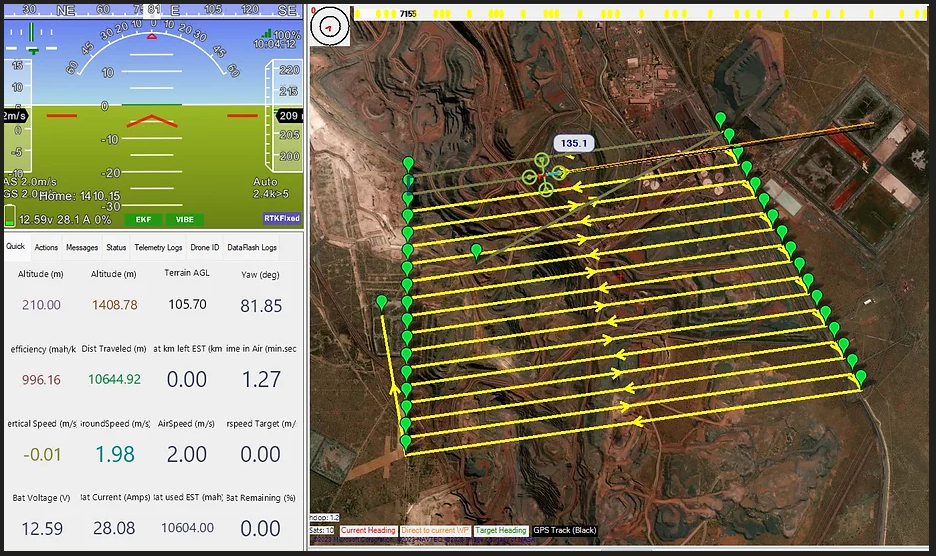 3DroneMapping is a company that provides LiDAR surveying services using the drone-in-a-box technology. With this technology, 3DroneMapping is able to offer remote mine surveying services that are safe, efficient, and highly accurate.
By using drones equipped with LiDAR sensors, 3DroneMapping is able to create detailed 3D maps of mines, which can be used for a variety of purposes, including identifying potential safety hazards, optimizing mining operations, and planning new mining projects. For this reason, 3DroneMapping decided to work on a remote survey solution for repeated fixed locations.
What is Drone-in-a-Box Technology?
The drone-in-a-box technology used by 3DroneMapping allows for fully autonomous surveying, which means that the drone can be remotely controlled via the Internet, reducing the need for workers to enter potentially hazardous areas. Additionally, the system includes a data processing and storage unit, which allows for quick and efficient data processing.
Why Internet, not Radio Communication?
Due to challenging terrain and distance, radio communication between the base station and the drone was not possible. As a solution, an internet-based link was developed to enable remote control and command operations. This approach proved to be extremely successful, as it was discovered that the control link had virtually no limits – the drone could be controlled from anywhere in the world via the internet.
After gaining valuable experience in East Africa, the 3DroneMapping team promptly adapted the communication link to suit drones and LiDAR payloads for surveying purposes. They created a package comprising a CCTV camera and a weather station, enabling operators to conduct surveys remotely from any location around the world. Local mine staff only needed to receive a brief training session on drone setup, battery charging, and data uploading to be able to use the technology effectively.
In terms of practicality, surveys could be conducted at a highly accelerated rate. The sole restriction would be the time required for data transfer and processing. By conducting surveys remotely over the internet, there is not only a significant reduction in turnaround times but the costs are also reduced by over 50%.
Overall, such high-intensity surveys can be useful for volumetric surveys, site condition monitoring, level reports, and general construction. Remote mine LiDAR surveys via the internet (drone-in-a-box) is an exciting development in the field of mining technology, and it has the potential to revolutionize the way that mines are surveyed and operated in the future.
Source: 3DroneMapping
---
Also Read –
RIEGL VZ-i Laser Scanners Support the Step Towards the "Remote Operated Digital Mine"