Satellite Images Reveals 2,500 hectares Forest Lost in Fire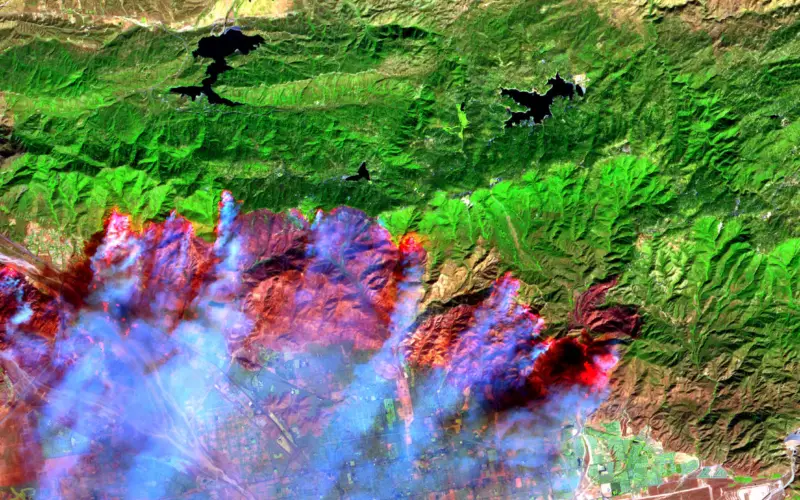 In recent news, recent satellite image analysis of  Bandipur and Nagarahole National Parks reveals that nearly 2,500 hectares of forest has been lost in a forest fire began over a week ago on March 13.
Satellite image analysis by National Remote Sensing Satellite (NRSC) of MODIS Terra satellite and AWiFs (Advance Wide Field Sensor) of RESOURCESAT 1 and RESOURCESAT 2 has been done to detect active fire spots and to delineate forest burn area.  The images have been uploaded on ISRO's geo-portal 'Bhuvan'.
 Principal Chief Conservator of Forests (Wildlife) Vinay Luthra told The Hindu:
Ground truthing' through global positioning system (GPS) tracking was necessary to corroborate NRSC's analysis. Barring several bamboo clumps that went up in flames, the fire was essentially a "ground fire" and not a "canopy fire".
But Forest Department estimates damage to 620 hectares
Source: The Hindu