Spatiotemporal Analysis of Noida Using Remote Sensing and GIS Approaches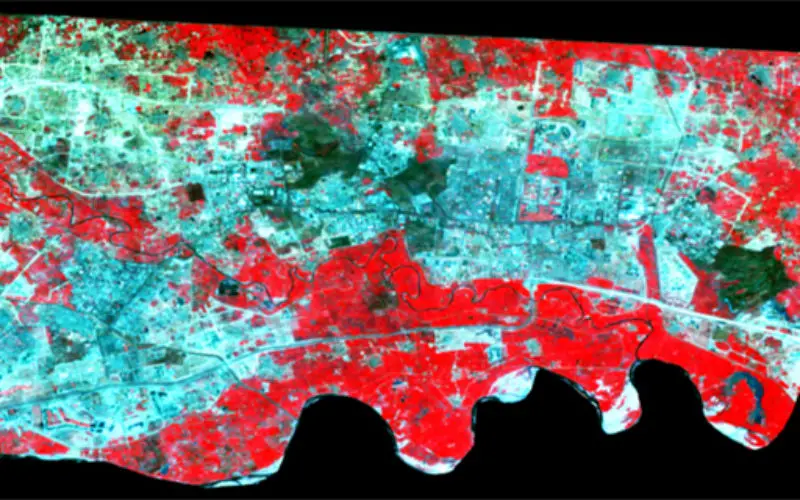 Spatiotemporal analysis refers to an analysis having both spatial extension and temporal duration. Remote sensing has provided a great tool to quantify changes using satellite data in our area of interest. Population of Indian cities is growing rapidly. That is why human need for shelter is also growing day by day, resulting in fast urbanization. This study uses remote sensing and GIS approaches to delineate the urban growth resulting in decrease of agricultural land. In this study, it is analyzed as to how much change has taken place in a time span of two decades and five years, mainly emphasizing on change and growth of residential, commercial and industrial structures on agricultural land. The use of a time-series of Landsat data to classify the urban footprints since 1986 has enabled detection of spatial and temporal urban sprawl and urban development in the explosively growing large urban agglomerations of the two metropolitan cities of Noida and Greater Noida. In this study, a spatiotemporal analysis using three Landsat scenes of 25 years of time span, aims at the detection of the changes and the urban footprints in Noida and Greater Noida and its surroundings. It is also assessed as to how much urban expansion has taken place during the last 25 years. With the help of socioeconomic data, demographic profile and increase in number of households are also assessed. 
The rate of urbanization is very fast in developing countries especially in the Asian continent. There are more than 170 urban areas having population of over 750,000 inhabitants in India and China alone (United Nations Population Division, 2001).
Research in detecting urban change and development using satellite data has a long tradition in geographic research and planning. Noida and Greater Noida are getting populous mainly due to availability of different means of earning livelihood because Noida has emerged as one of the most preferred industrial area in the National Capital Region of Delhi. The reason for urbanization in this area is preference of many individuals to live in or near a city like Noida and/or Greater Noida, which are known as commercial hub of the country. Multitemporal remote sensing data has become very important in the analysis of such changes.
Main Objectives:
 This study delineates urban population growth in the study area in two decades and five years (25 years) using geospatial techniques. The specific research objectives of this study are as follows:
To assess loss of agricultural land due to increase in built up area.

To assess spatial and temporal patterns of urban change.

To assess the land use/land cover of Noida during 1986−2011.

 To visualize urban growth by ratio transformation.

 To assess the demographic profile of Noida, and increase in households too.
This study explains LULC changes and the extent of urban expansion in Noida andGreater Noida, India, using remote sensing satellite data in conjunction with socio-economic dataset. Urban expansion and loss of agriculture was quantified for the last 25 year using the post-classification comparison technique. The study area was found to have experienced rapid changes in LULC, particularly in built-up/urban areas and obviously in cultivated land. Change detection analysis reveals that the built-up area has increased by 29% (from 10090.68 ha to 24996.63 ha) and cultivated land has decreased by 22% (from 27,551.36 ha to 15,840.81 ha) during 1986 to 2011.
Results of ratio transformation and postclassification reveal that only two categories, i.e., built-up area and bare soil/landfill sites, have occupied 32,590.80 ha out of 53,000 ha (61% of total area). According to census of India, district Gautam Buddha Nagar used to have 204,302 households in year 2001 that increased by 111,976 becoming 316,278 in 2011. This fact also shows a huge rise in urbanization in the last decade. The conversion of agricultural land, vegetation and open area to built-up area/urban land has caused varied environmental degradation with loss of fertile land and its main negative outcomes are directly associated with urban expansion. 
Over all, this study reveals decadal change in various LULC classes using RS, GIS and socio-economic data. Being the most influential national capital region towns, Noida and Greater Noida are rapidly running towards urban expansion. Few months ago in Greater Noida, many hectares of agricultural land was acquired from farmers by the state government to develop industrial areas and residential townships. So, in the near future, this area will definitely show a great change in terms of urbanization.
About Research Paper:
Author: Gopal Krishna, SRF at Indian Agricultural Research Institute, New Delhi, India.
Published In: Journal of Remote Sensing & GIS, Volume 2, Issue 3, December 2012
To Read and Download Full Paper Spatiotemporal Analysis of Noida Using Remote Sensing and GIS Approaches
Contributed By:

Gopal Krishna
Senior Research Fellow,
Div. of Agricultural Physics,
Indian Agricultural Research Institute,
New Delhi, India.
Reach him: rsgis.gkr@gmail.com
If you like and find useful, please share and like.