SuperGIS Assists Talented Youth in Winning Geography Olympiad Champion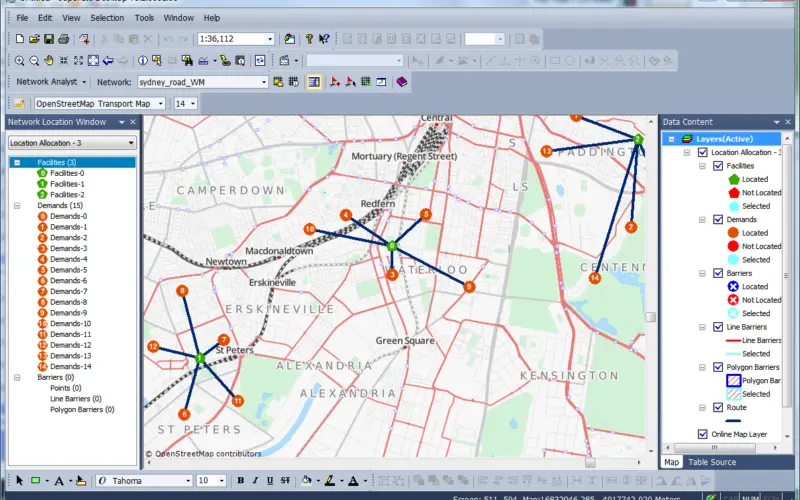 Supergeo Technologies, the global leading GIS software and solution provider, announce that SuperGIS was chosen in Taiwan Geographic Olympiad 2014 and helped the participants win the first award. The winners would have a chance to represent Taiwan for joining iGeo, International Geography Olympiad.
Taiwan Geography Olympiad provides nationwide youths with a stage to show their geographic knowledge combining with practical cases and applications. In this competition, SuperGIS was widely selected by the attendances to process and analyze geospatial data in solving different issues.
This year, the title winners are from Mingdao High School who utilized SuperGIS Desktop to analyze school bus route planning, which may be influenced by future constructing metro lines. With Network Analyst, students can import road data, set barriers and stops, and then employ Vehicle Routing Problem function to run the best result for new route planning.
SuperGIS software has been selected by worldwide academic institutes to educate the youth for years. Supergeo not only dedicates to developing GIS software and solutions, but also understands the importance of education in geospatial industry and keeps invest resources in educating our next generation.
Taiwan Geography Olympiad 2014 – Reported by National Geography Magazine :  http://www.ngtaiwan.com/8466
SuperGIS Desktop Free Trial: http://www.supergeotek.com/download_6_desktop.aspx
SuperGIS Online Resources: http://www.youtube.com/user/supergeotv
# # #
About Supergeo
Supergeo Technologies Inc. is a leading global provider of GIS software and solutions. Since the establishment, Supergeo has been dedicated to providing state-of-the-art geospatial technologies and comprehensive services for customers around the world. It is our vision to help users utilize geospatial technologies to create a better world.
Supergeo software and applications have been spread over the world to be the backbone of the world's mapping and spatial analysis. Supergeo is the professional GIS vendor, providing GIS-related users with complete GIS solutions for desktop, mobile, server, and Internet platforms.
Marketing Contact:
Patty Chen
Supergeo Technologies Inc.
5F, No. 71, Sec. 1, Zhouzi St., Taipei, 114, TAIWAN
TEL:+886-2-2659 1899
Website: http://www.supergeotek.com
Email: patty@supergeotek.com