Tamil Nadu Government Started UAV Survey to Map Flood-Prone Areas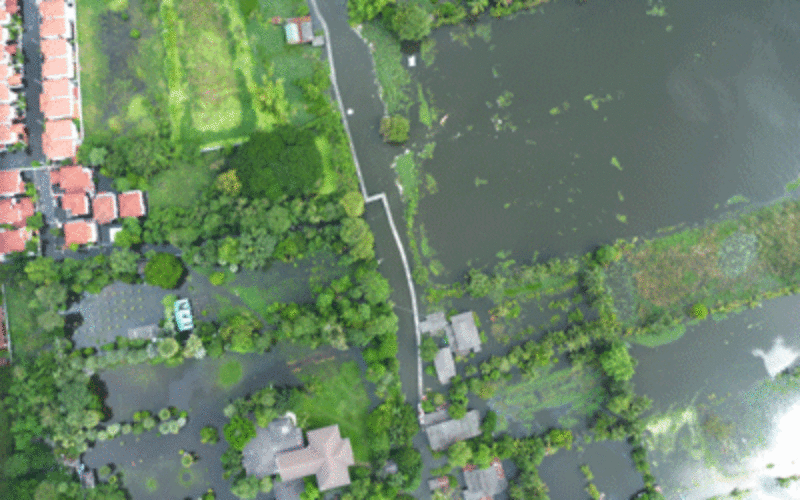 According to recent news by The Hindu, the Tamil Nadu Government in association with Anna University has launched an Unmanned Aerial Vehicle (UAV) for Photogrammetric mapping of water resources in Cuddalore district at a cost of ₹7.01 crore.
The UAV mapping for flood mitigation was launched by Revenue Minister R.B. Udayakumar under the Tamil Nadu Innovative Initiative of the Department of Revenue Administration and Disaster Management in coordination with Anna University to ensure mitigation steps and immediate response to natural disasters.
An official said the UAV could perform efficient surveys for disaster-prone or physically inaccessible areas by providing aerial images and accurate pictures of the water courses in Cuddalore district. This will provide inputs for identifying the location of dams, missing links of canals and ensure possible opportunities for interlinking of water courses.
Using UAV, the images captured will be pre processed, stitched and converted into useful maps for the understanding of river basins and water courses to initiate flood mitigation measures.
Launching the UAV mapping, Revenue Minister R.B. Udayakumar said the Government had selected Cuddalore district among 13 other coastal districts in the State.
Scientists from Anna University Dr. K. Senthilkumar and Dr. S. Thamaraiselvi demonstrated the launch of UAV at the Collectorate and aerial photographs of the Pennaiyar River and the adjacent places were recorded.
The team from Anna University will cover the major flood-prone basins in Cuddalore district as part of the initiative.